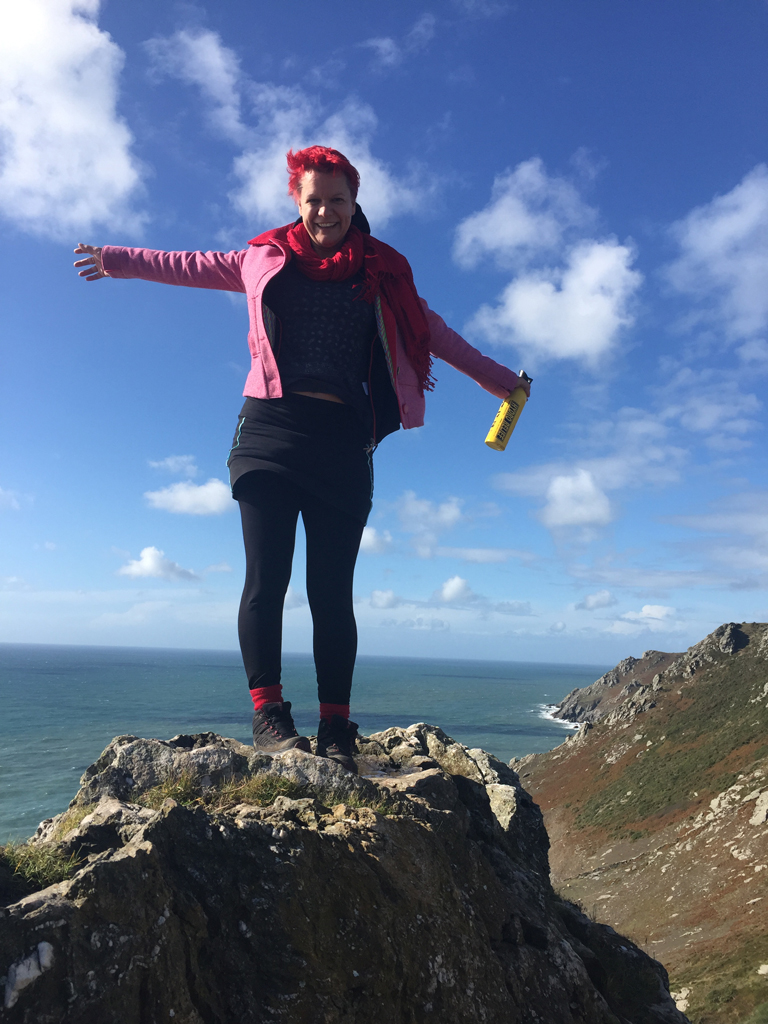 Bess on top of the South Devon Cliffs wearing her fabulous pink tweed jacket that was made by Jane a couple of Birthday's ago and still going strong.
The lining is chartreuse satin lining on the sleeves and multicolour chevron printed cotton (quilting weight) for the body. The collar and facings are red jumbo corduroy because Bess didn't want the tweed against her skin.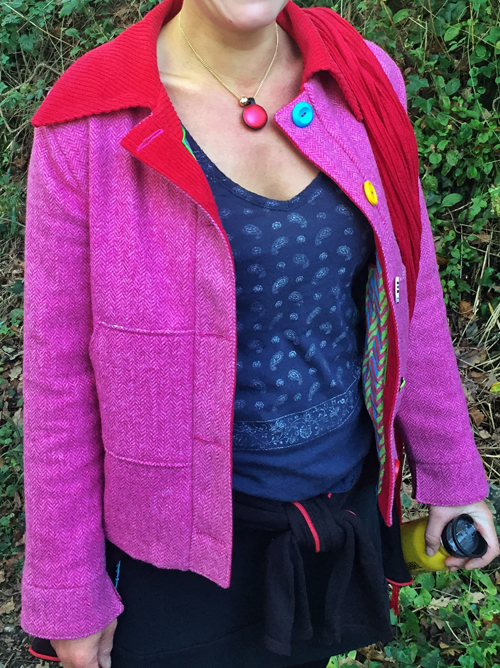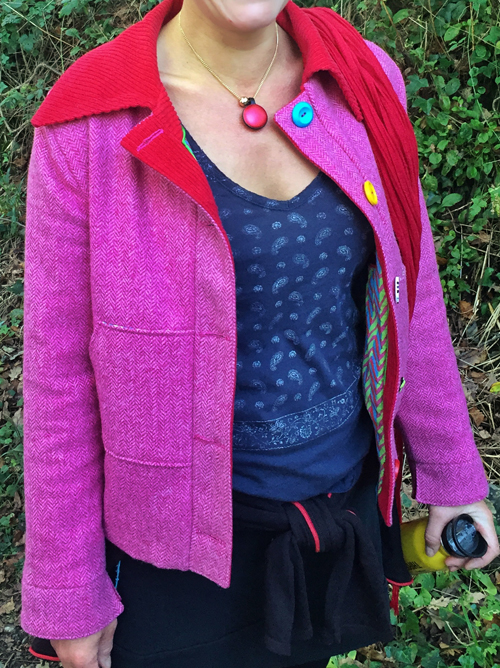 The design is an old burda fur jacket pattern -somewhat altered! Fur coat patterns are dead easy because they tend to have very boxy simple cuts.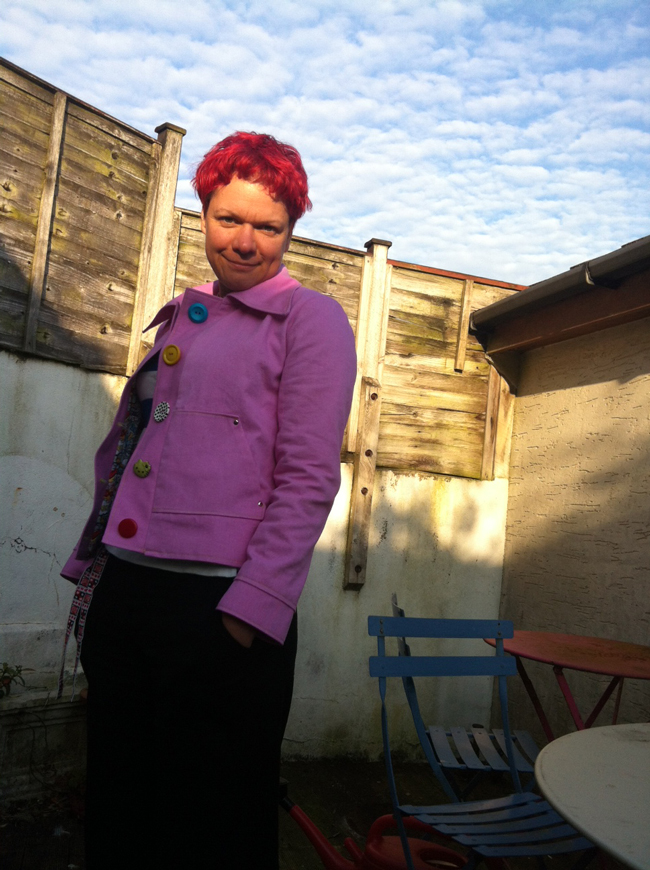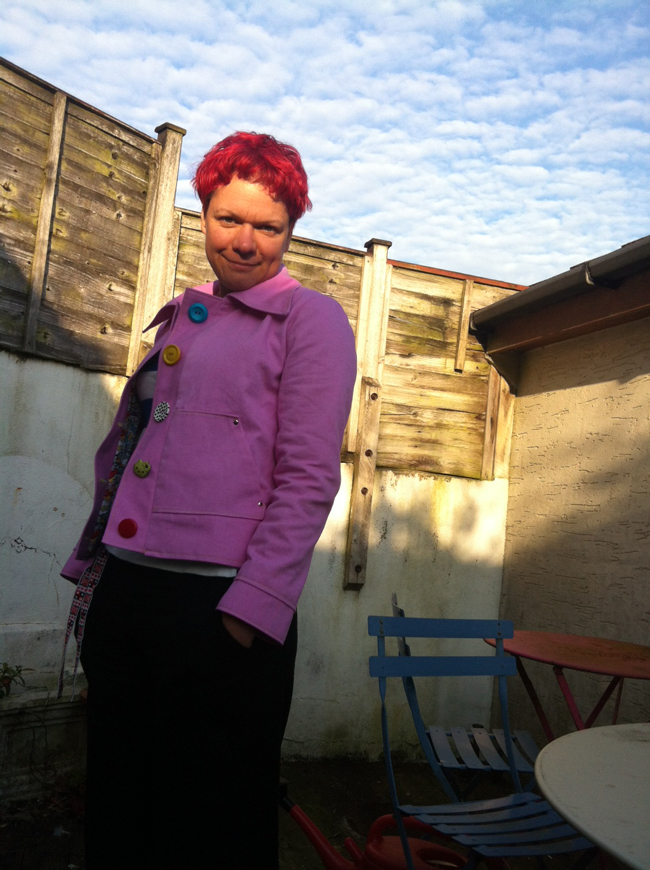 This is basically a remake of a pink denim jacket Bess made earlier – but suitable for the winter. Even the buttons are the same.