Please Note! You can come to the shop Monday – Friday 10am – 3:30pm (we are closed on bank holidays), we often have doors open outside of these hours but if you are making a special trip do contact us and check.
Welcome to Stone Fabrics
We hope you enjoy browsing our stock and find the experience simple and intuitive. Fabrics are tactile so we recommend you obtain samples before buying, please see our swatch service guide on how to obtain them. You can refine the fabrics using categories, tags and filters. If you need a specific colour or type of fabric you can enter the keyword(s) in the search box.
If you need more information on a fabric, or an alternate photo we are happy to oblige. Please contact us with enquiries.
NEW & NOTEWORTHY
New stocks of fabrics, haberdashery and any requisites necessary for your dressmaking needs arrive all the time. Explore the SHOP for all types of dressmaking fabrics and look at the Haberdashery for Linings, Sew-in & Iron-on Interfacings, Trimmings, and Fasteners.

FEATURED FABRIC: PRETTY IN PINK
Joyful and carefree, Pink is a heart-warming colour that looks fabulous from head to toe as well as paired with contrast colours. Spread the happiness with your sartorial flair. 😊
SUPER BARGAINS!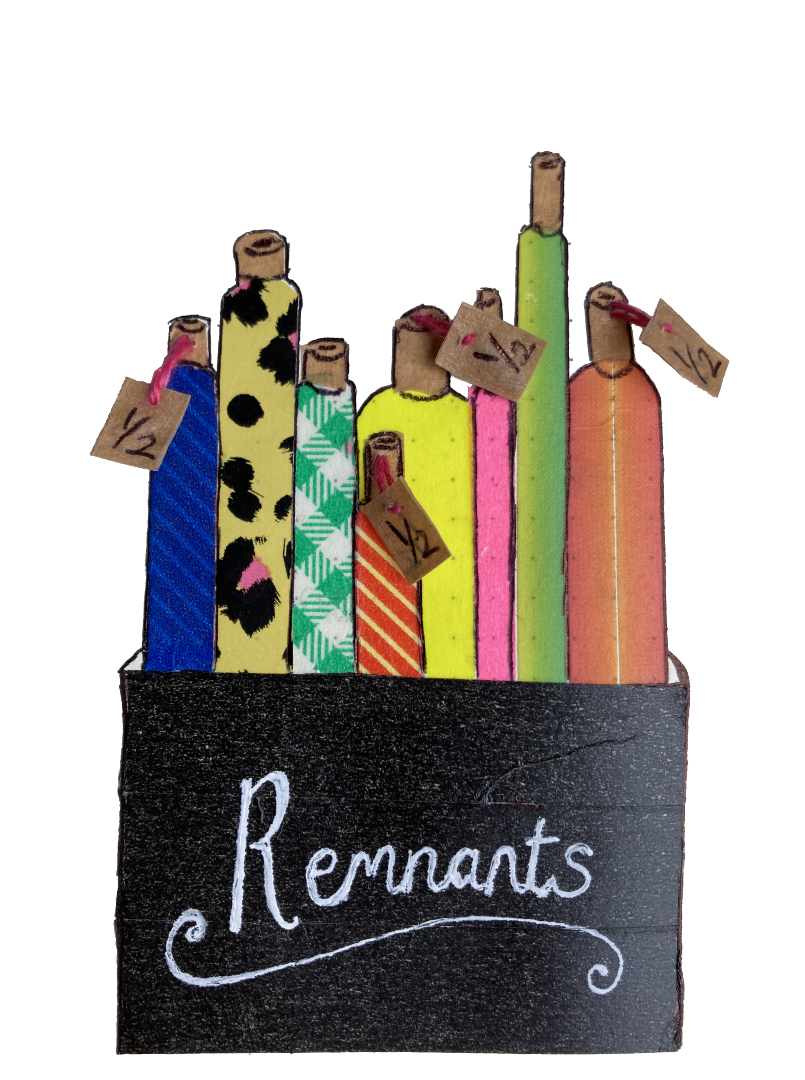 Beautiful and never to be repeated last chance remnants (usually less than 1m) at rock bottom prices for clearance, grab them while you can. Prices are per meter and you need to take the piece to get the discounted price, click on the image to see how much is left. See them all HERE
TR4467

Sale!

Ring to order

Beige Blush Pink crepey heavy Polyester Tricot Jersey Lining - 1/2 price remnant only 75cm left

150cm
Wash 30˚C

**LOW STOCK!**

SL9074

Sale!

per metre Ring to order

Mauve Stretch (woven) Lining. 96% Acetate 4% Lycra. reduced due to damage on centre fold - allow extra to work around.

138cm
Dry Clean

**LOW STOCK!**

LM3

Sale!

Ring to order

Black Jacquard stripe Viscose and Acetate Lining- 1/2 price remnant - only 60cm left

140cm
Dry Clean

**LOW STOCK!**

12444

Sale!

per metre Ring to order

Dark Brown lightweight Irish 55% Linen 45% Viscose 1/2 price remnant, only 85cm left

152cm
Pre-Wash 30˚C

**LOW STOCK!**

12341

Sale!

Ring to order

Ivory, Blue, Teal, Green and Lilac Purple paisley Print with Rose Gold metallic accents 100% Viscose Poplin Shirting, 1/2 price remnant, only 60cm left

140cm
Pre-Wash 30˚C

**LOW STOCK!**

12260

Sale!

Ring to order

Prussian Blue speckle Donegal type lightweight 100% Wool Tweed (made in the UK). 1/2 price remnant only 85cm left

150cm
Dry Clean

**LOW STOCK!**

12212

Sale!

Ring to order

Teal, Lilac, Lime floral print (approx 2.5cm flowers) Brushed 100% Cotton Flannel. 1/2 price remnant. Only 90cm left

150cm
Pre-Wash 30˚C

**LOW STOCK!**

11879

Sale!

Ring to order

Burgundy Red Melange 95% Cotton 5% Elastane OEKO TEX 100 brushed back 245gsm Sweatshirting- 1/2 price remnant only 90cm left

155cm
Pre-Wash 30˚C

**LOW STOCK!**

11486

Sale!

Ring to order

Oatmeal Light Beige medium weight tencel feel slubby 62% Viscose 38% Linen 1/2 price remnant only 70cm left

137cm
Pre-Wash 30˚C

**LOW STOCK!**

10942

Sale!

per metre Ring to order

Lavender, Burnt Orange and Pink tapestry floral print Viscose Twill Challis

140cm
Pre-Wash 30˚C

**LOW STOCK!**

10928

Sale!

per metre Ring to order

Peacock Green 100% Tencel twill sandwashed heavy fluid shirting

140cm
Pre-Wash 30˚C

**LOW STOCK!**

10414

Sale!

Ring to order

Navy Blue 18mm pinstripe 100% Wool lightweight Worsted Suiting from LG. Made in the UK -1/2 price remnant -only 75cm left

150cm
Dry Clean

**LOW STOCK!**

10183

Sale!

Ring to order

French Navy 62% Polyester 18% Viscose 17% Cotton 3% Elastane heavy stretch suiting / Triple Crepe -1/2 price remnant -only 50cm left

140cm
Pre-Wash 30˚C

**LOW STOCK!**

10171

Sale!

Ring to order

Olive and Plum ditsy floral print 100% Silk Chiffon -1/2 price remnant -only 95cm left

137cm
Hand Wash

**LOW STOCK!**

10069

Sale!

Ring to order

Mustard Yellow 96% Cotton 4% Elastane Piqué T-Shirt weight Jersey. 1/2 price remnant-only 60cm left

155cm
Pre-Wash 30˚C

**LOW STOCK!**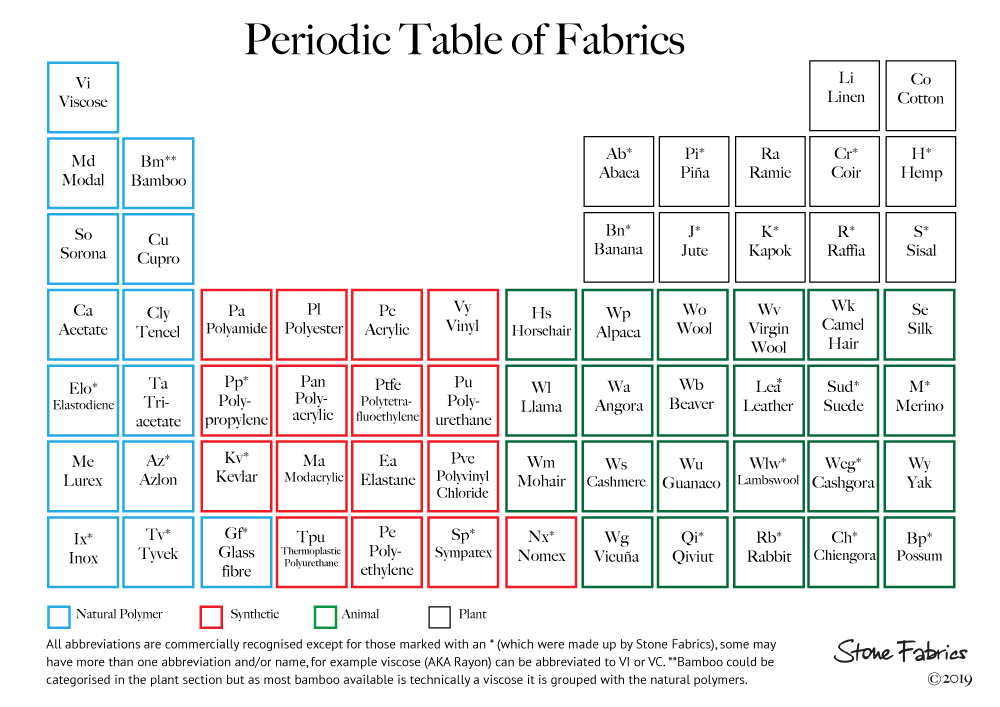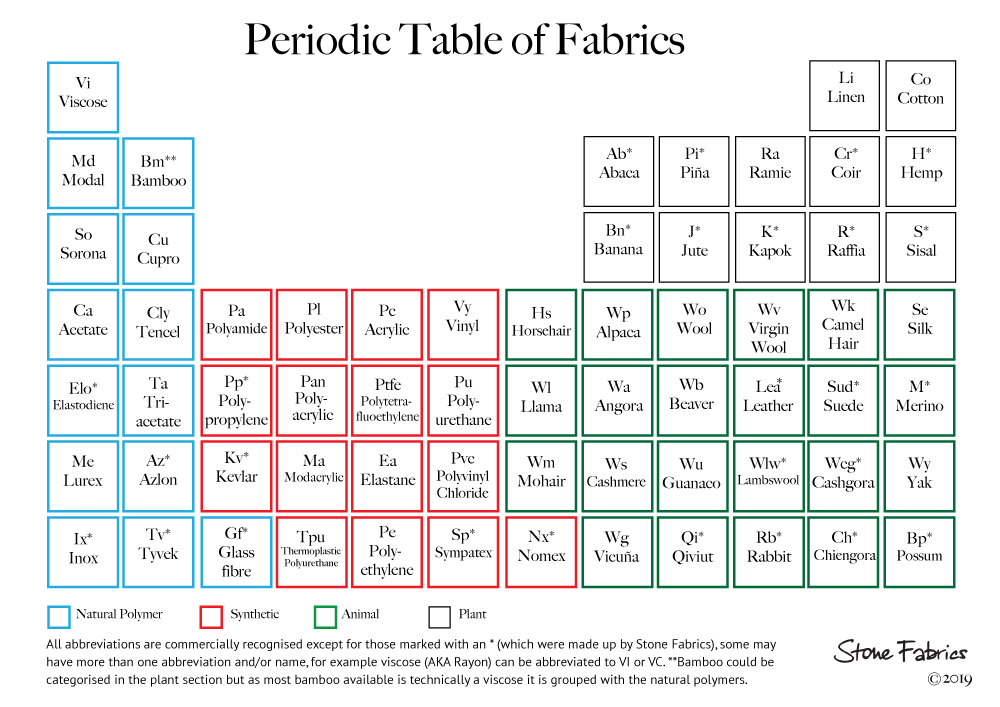 Sign up to the New Cloth Club and you can request samples throughout the year without having to send an S.A.E. You will also receive one-off member-only offers and back-up email communication with recommendations of what is new and inspirational. Find out more and fill in the form HERE