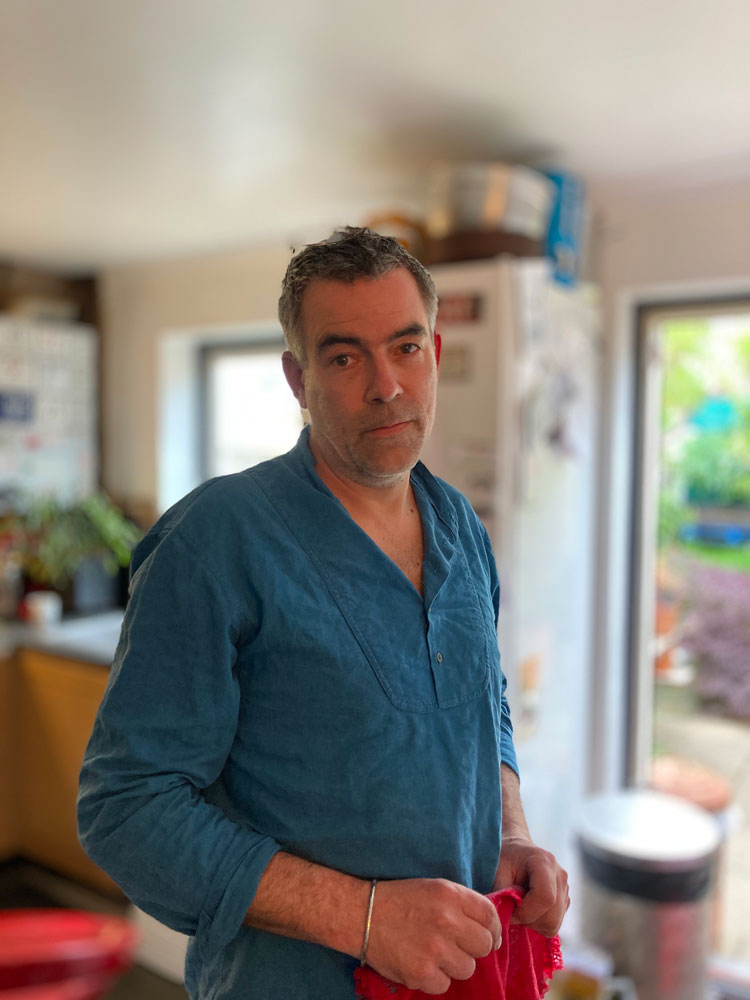 Bess made this shirt a couple of years ago for her much worse half using a Burda magazine pattern – it was a surprise for the Linen wedding anniversary and it took him a few months to actually wear it because the bib bit (according to Rob) "is a girl's blouse" (🙄). Anyone else have this trouble with their spouses?! Bess swore she would never make anything for him ever again but then he started wearing it (it takes these boys a while to come round to the idea that we are right) and now it's his favourite -along with another shirt in the same pattern.
Sorona mixed with linen is a lovely combo as it softens the linen and reduces the creasing -which is a good thing because Rob is scared of Bess's gravity fed iron and Bess isn't about to do his ironing 😉 . The colour has held true after many, many washes and unlike pure linen it doesn't wear at the cuffs so quickly.
Sorona fibre is a new fibre made from Corn, it is a supple and stretchy filament that is mainly being marketed at performance wear.
The buttons (barely seen) are upside down abalone shell buttons, the interfacing (not seen!) is the H0023 lightweight knit which stabilises the linen enough for a button hole and collar but allows it to stay soft and floppy.