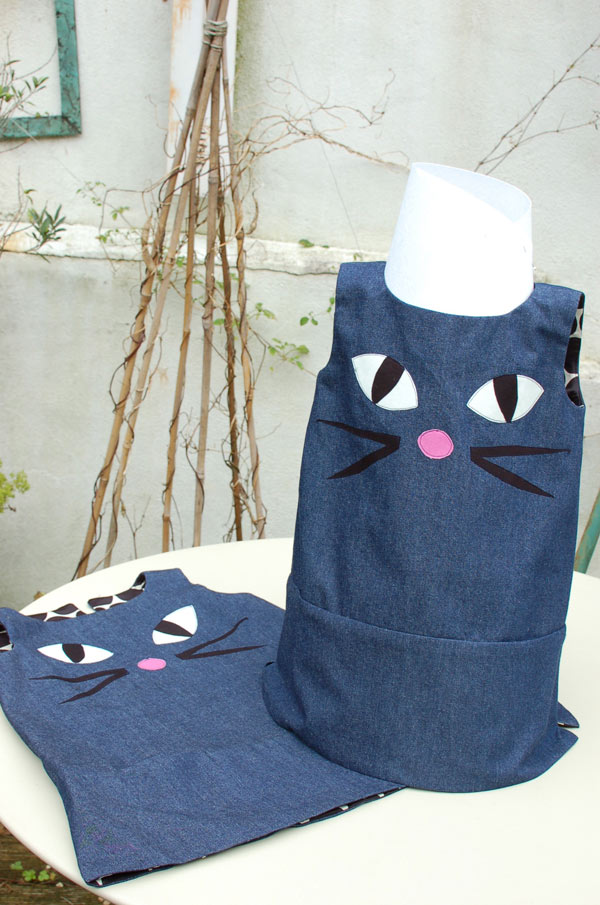 Denim dresses (Butterick B5876) made using medium weight denim with appliqued glow in the dark eyes (LOVE LOVE LOVE this glow in the dark fabric). Made by Bess for her 4 and 6 year old nieces.
Used bondaweb to fix the appliques (then machined round with a small stitch). The skirt is lined and faced with a poly spotty satin.
The pattern was supposed to have patch pockets (view C) but Bess put them in the dropped waist seam instead. (didn't want packets distracting from the pussycat).
Sooooooooo CUTE.