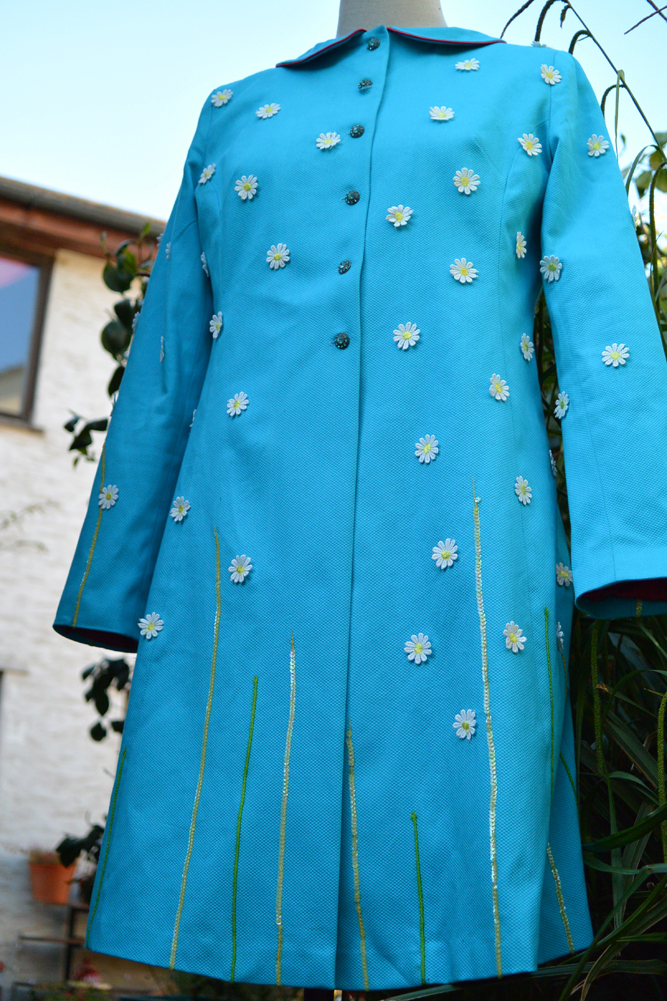 Bess made this turquoise cotton piqué coat for a wedding, wanting something very plain that would go with all her dresses. All the best laid plans and all that – Bess HATED it plain (felt like a doctor's coat), so cut up some daisy trim and sewed them all over, and couched some yellow vintage strung sequins and green jute string as grass. Bess is not ruling out the possibility that there won't be more flowers and insects added at a later date.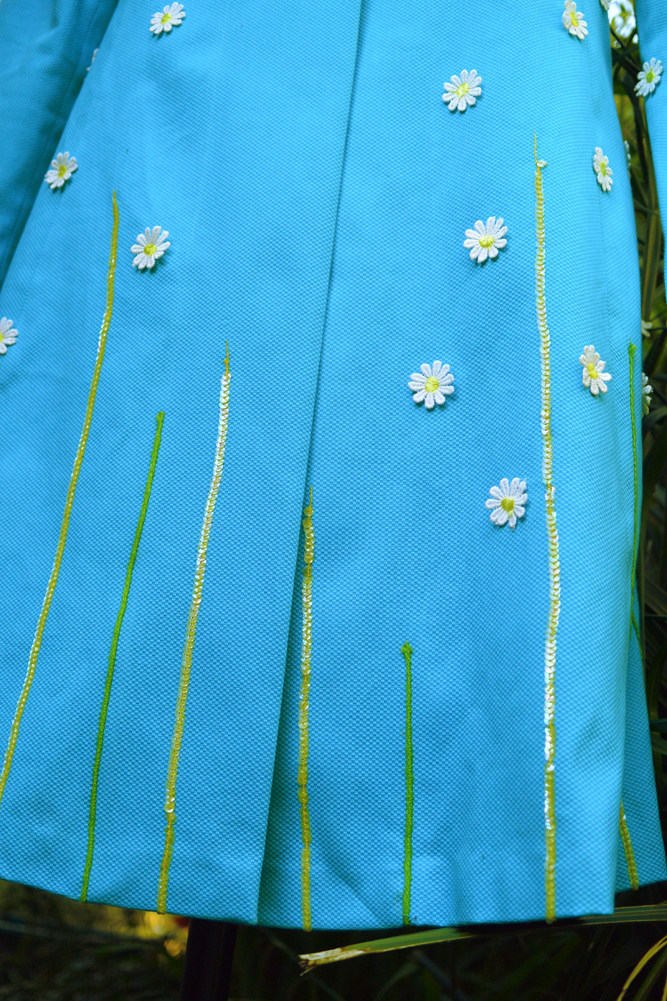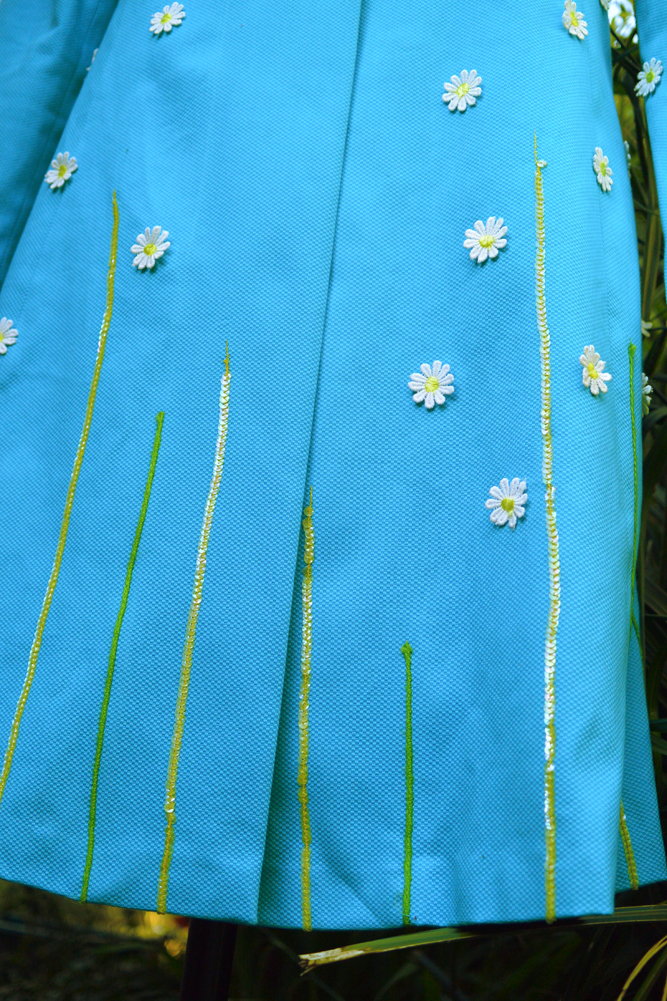 The Peter Pan collar is accented with red satin (ready made) piping and the same piping is used between the printed cotton lawn lining and the front facings. The sleeves are lined in red Venezia as they are fairly slim and need to slip.
The pattern is a Vintage burda pattern no. 7041, it makes up beautifully with hardly any alterations.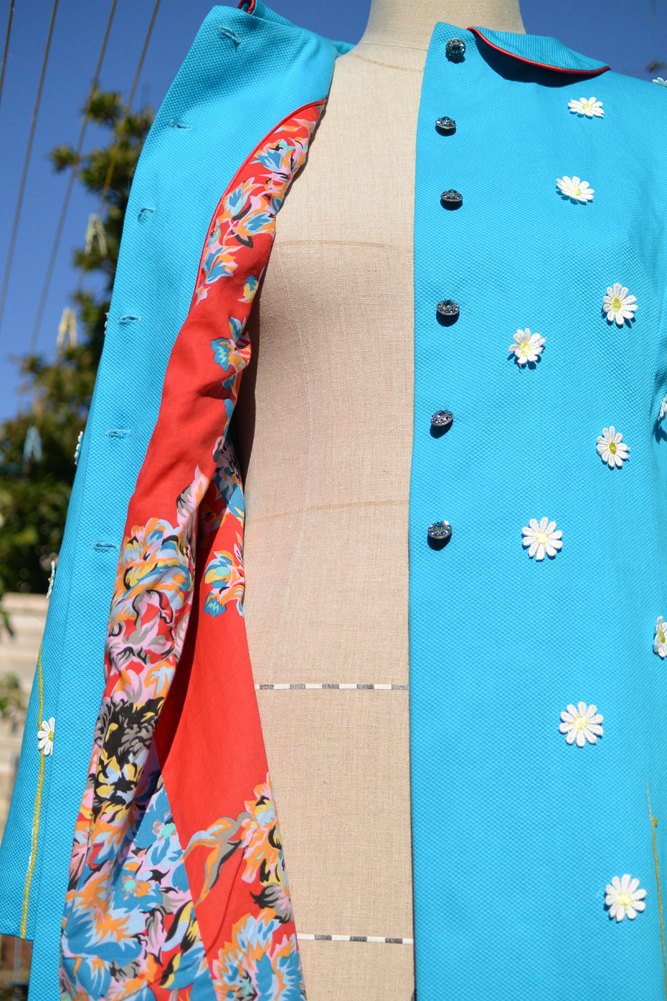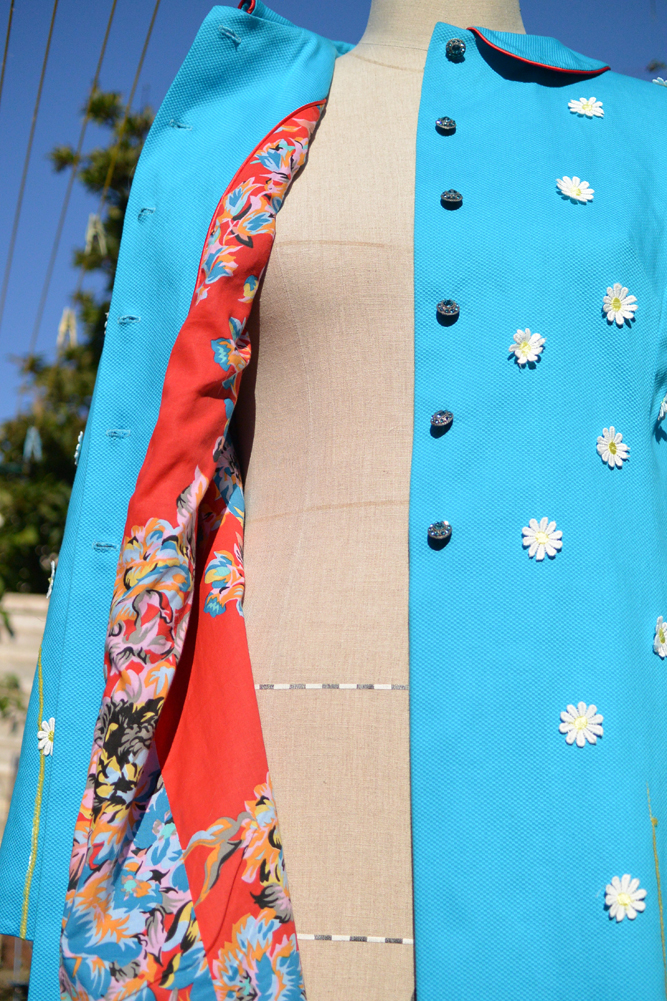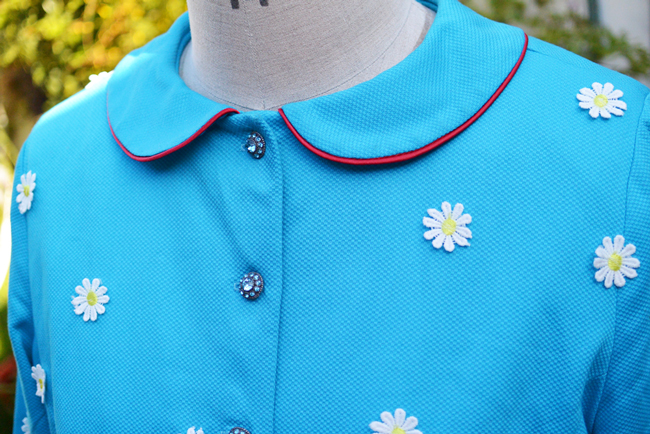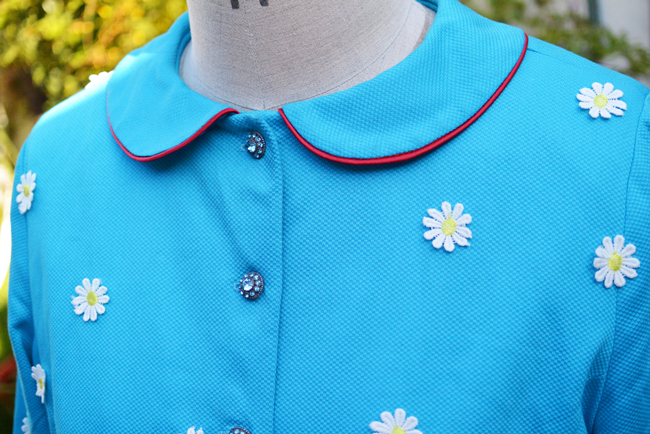 Finally the buttons were added, these buttons were the originals intended for the plain jacket but Bess was determined to use them, whether they go or not. (I think she gets away with it – just).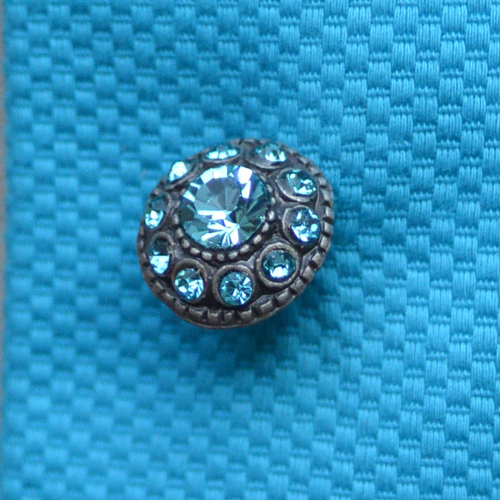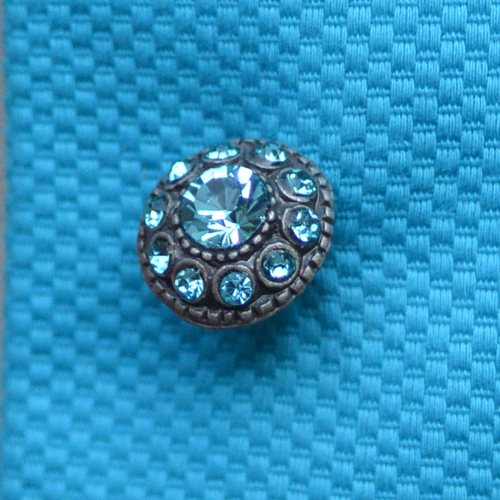 She loves them. Every girl needs a bit of bling.