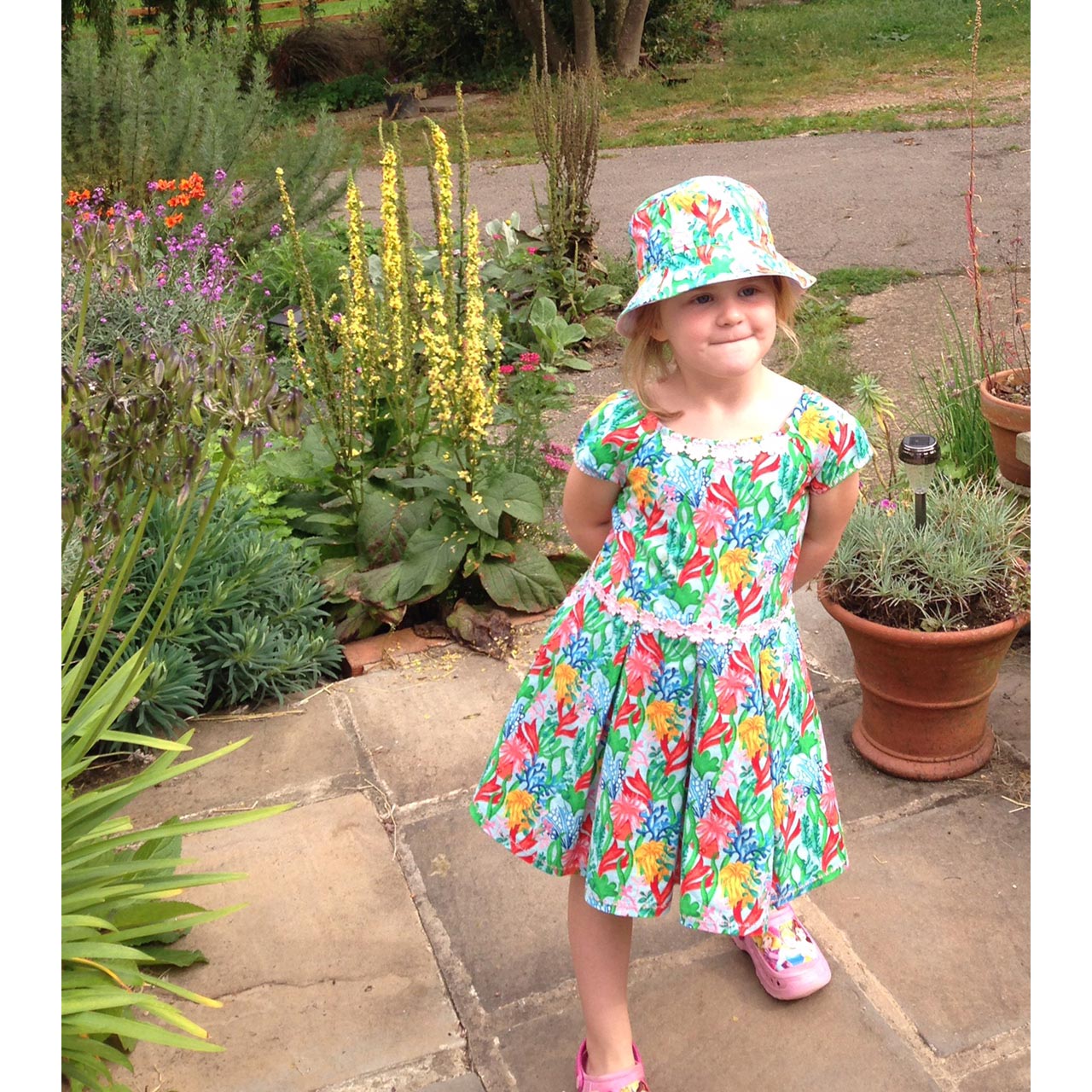 This is Christine's Granddaughter Georgia, who was nearly 5. She'd just been to stay, and as soon as her parents had dropped her off she wanted to 'do sewing – a hat and a dress!'
They found a lovely free bucket hat pattern online – from Oliver + s – a PDF, a first for Christine but very easy, and sewed up nicely. Then they found a New Look G205 pattern for the dress.
Everything made up really nicely in the seaweed print cotton. Christine was thinking of ric-rac, but as soon as Georgia saw the daisy trim she fell in love with it. As you can see, she loves her dress, and thinks it's very good for twirling in! The hems are sewn with a daisy stitch to match the trim.