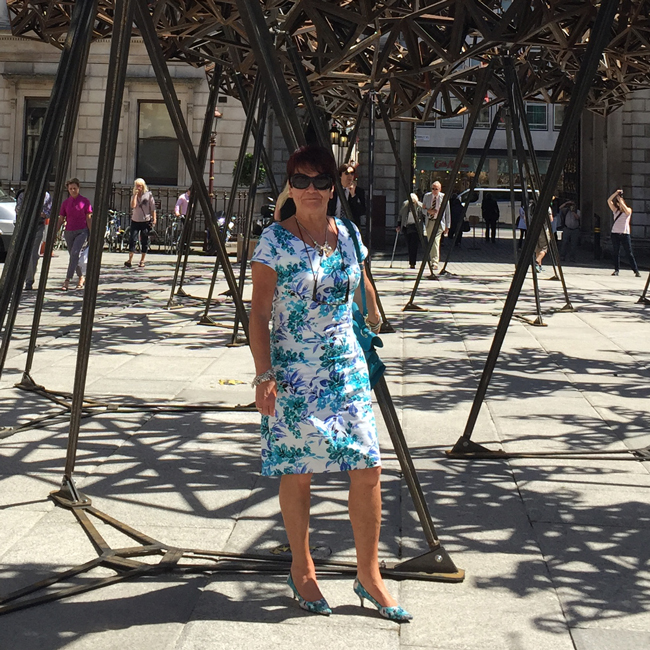 Jane at the Royal Academy Summer exhibition flaunting her floral stretch cotton sateen dress. The pattern comes from her block -which if you look at flat on the table looks absolutely barmy but fits her fabulously so don't argue- Symmetrical, she is not!
The dress is lined in Venezia and there is a concealed zip up the back.
Matching shoes: model's own.