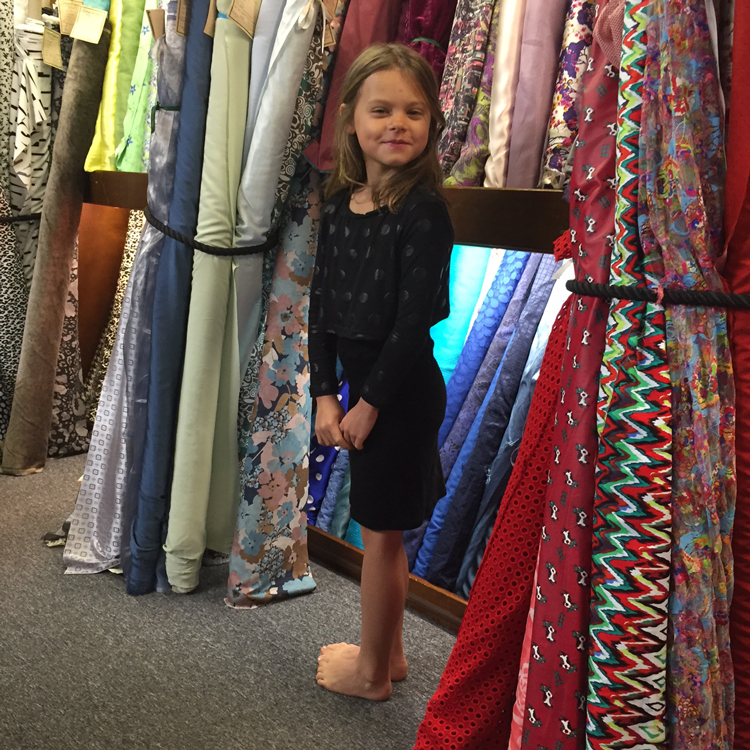 Kitcat wearing her black jersey skirt and cropped T-shirt which she made HERSELF. Jane helped (with hyper alertness) as Kitcat was burning along at break-neck speed with the overlocker.
There is probably a really important life-lesson learned here but we are not quite sure which it is, or for whom.
Meanwhile, Kitcat has a fabulous outfit to pretend she is 18 in, and Granny still has all her fingers.
The fabrics are both viscose jersey, one heavier and slightly textured for the skirt and a lightweight polkadot print for the top.