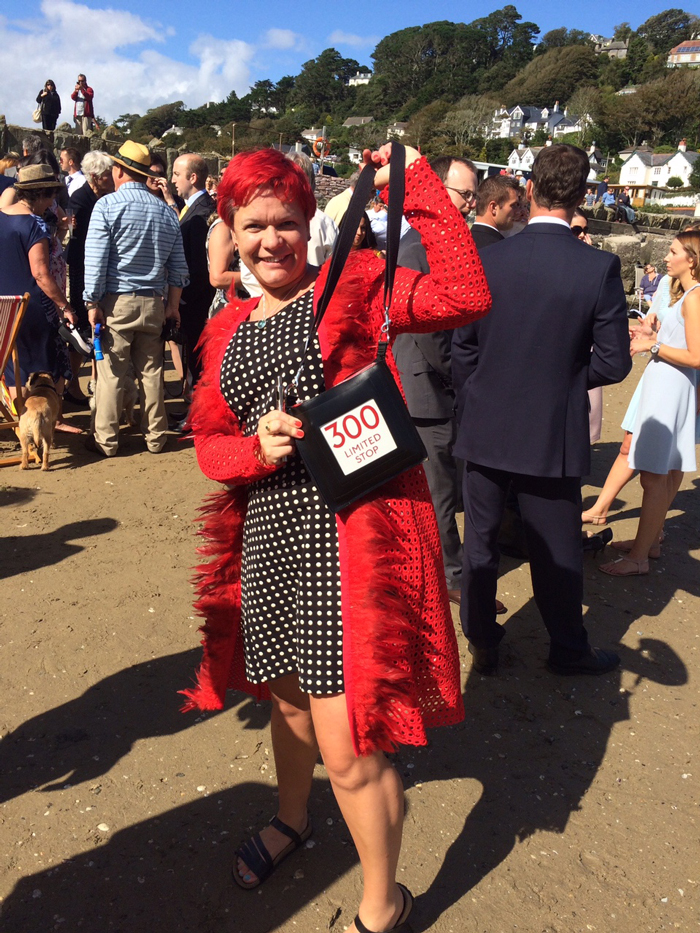 Bess in her not-very-over-the-top coat at all made using red guipure lace and 6″ feather trim.
The coat was prepared ever so slowly making sure the spots matched and everything would line up properly and then it was izzywhizzied together on the overlocker in about 3 minutes.
Then the feather trim was hand sewn on (Bess's fingers are still calloused from the needle – that trim has got sticky stuff inside the satin binding (that stop the feathers falling out), it's not nice to sew!
Then the feather trim was un-picked and sewn on all over again not so tight in an effort to make it hang straight in the middle. It's almost there, Bess weighed up further hand sewing and the possibility of losing her fingers with her OCD of straight edges and the fingers won.
Then the front edge and neck were bound in fold-over petersham binding which magically saved the jacket from being a bit 'crafty' (in the derogatory way) and Bess wore it to her baby step-sister's wedding.
Also seen: bag made from offcuts of leather and a London bus e-plate. As you do.