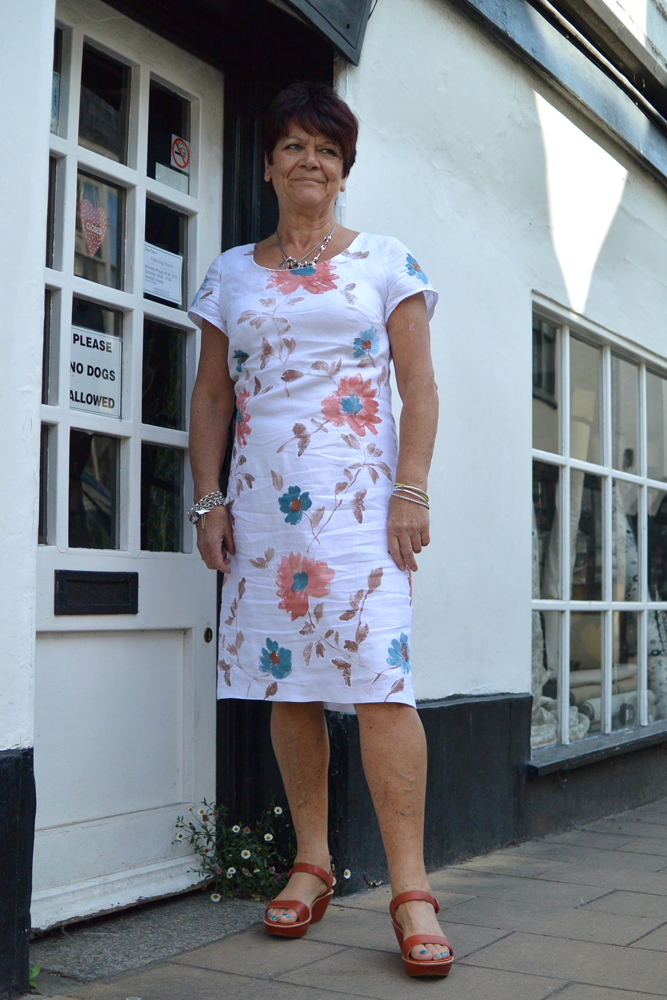 Jane's amazing embroidered Italian Linen dress. This fabric is hand painted on top of the embroidery and doesn't come cheap –it's enlightening to discover what things cost when they are made properly and the artisans are paid a fair wage.
With such an amazing fabric you only need a very simple shift pattern, Jane used her block which just has bust darts, front darts and back darts so there was minimal chopping up of the pattern.
The fabric truly is stunning.