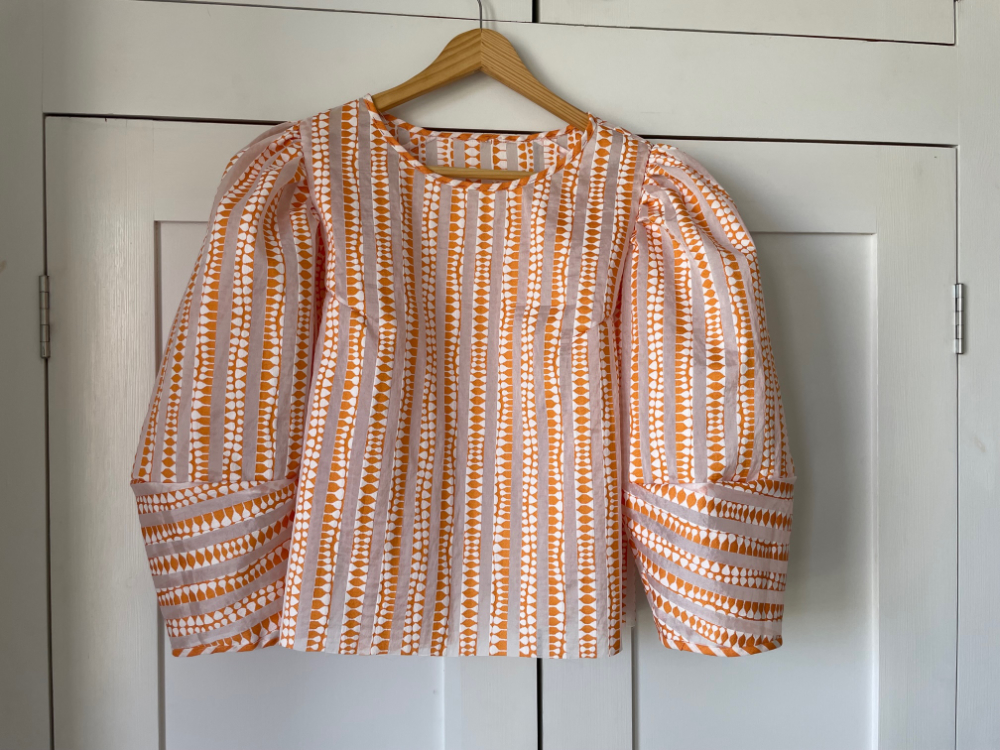 Superb use of a structured semi sheer designer jacquard organza by Lis, she said "Who can resist the drama of a big sleeve?
When I saw this beautiful jacquard organza from @stonefabrics I was planning to use it for big sleeves perhaps with a contrasting body but when I actually received my 1m of fabric I realised I had enough to make a top and of course it had to be the #closetcorecielo
Despite the fact that the white stripes are sheer, I can get away without lining it . 
I used mainly French seams and bound the neckline and hems with matching linen bias binding. To that end I removed the seam allowance and then added the binding which I didn't try to hide as it matches so well".
You can find her original Instagram post HERE – do follow her because she is an inspirational sewing extraordinaire ❤️