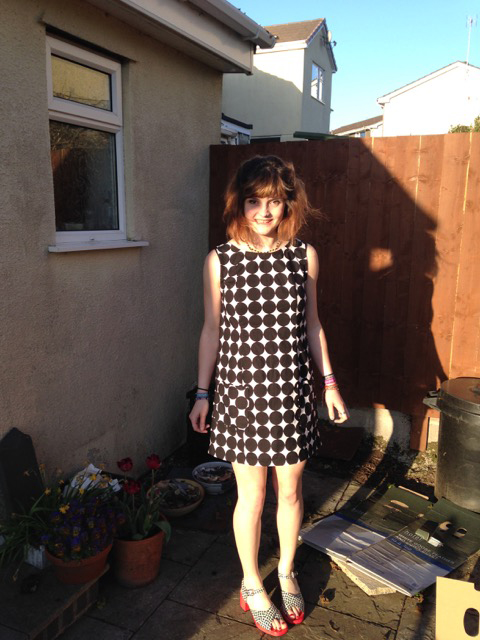 Elwen sporting her unlined LG black and white spot print cotton 1960's mini dress, made for a party in which she was supposed to dress in the decade she was born. Either Elwen has aged incredibly well or she cherry picked the decade because she fancied this print.
The cotton is a lovely poplin weight cotton with a fair amount of body, it works very well in this kind of a-line shift dress.
The pattern is a discontinued Burda pinafore dress, they said she needed a concealed zip but when she made up the toile she found it would chuck over her head so she didn't bother (she's ever so agile for her age)
She totally didn't do the pockets on the cross just so she didn't have to match those spots.