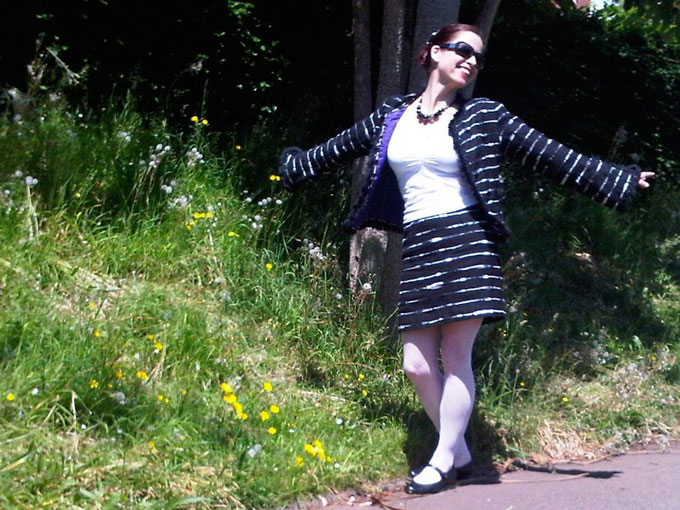 Clair wears black and white traditionally made cardigan jacket with matching straight skirt
Fabrics and Notions:
Mahlia black and white mixed fibres tweed
Purple silk habotai lining
Silk thread (for quilting)
Beaded fur trim
Decorative chain (for hem)
Silk organza (stabilising)
Salvaged Chanel ribbon
The trick to making a cardigan jacket look authentic (amongst other tricks) is to cut the sleeves skinny, and tight, up into the arm hole. It may feel like you are going to restrict movement doing this, but in fact the opposite is true. Try it, you will be pleasantly surprised.