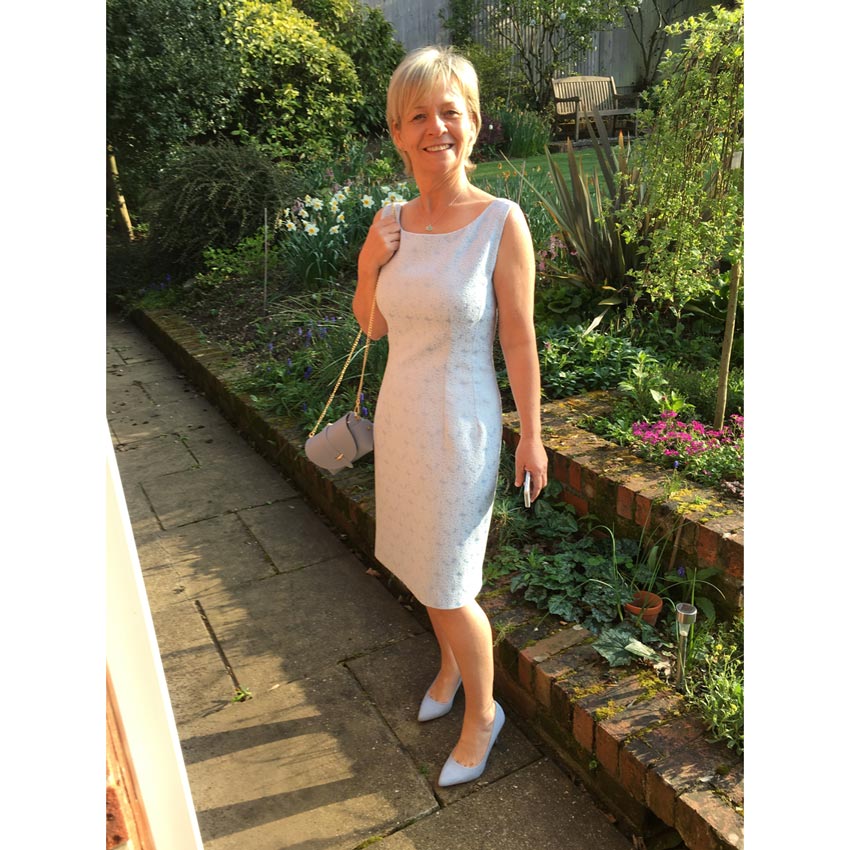 Frances made up this fabulous silver grey stretch brocade shift dress for her sister who was needing an outfit for her son's wedding – she didn't want anyone else to turn up wearing the same dress! She knew what she wanted and was delighted with the result (Obv!)
The pattern was copied from a dress that was bought a long time ago and made a few minor changes to the shape at the back, a toile was fitted first.
It is lined in Venezia but there is no interfacing as the fabric was weighty enough to hold its shape. as a bonus she says it was really easy to cut and sew.
Well, Frances, we think you made an exceptional Mother of the Bride Outfit for your sister right there! Well Done! 👏