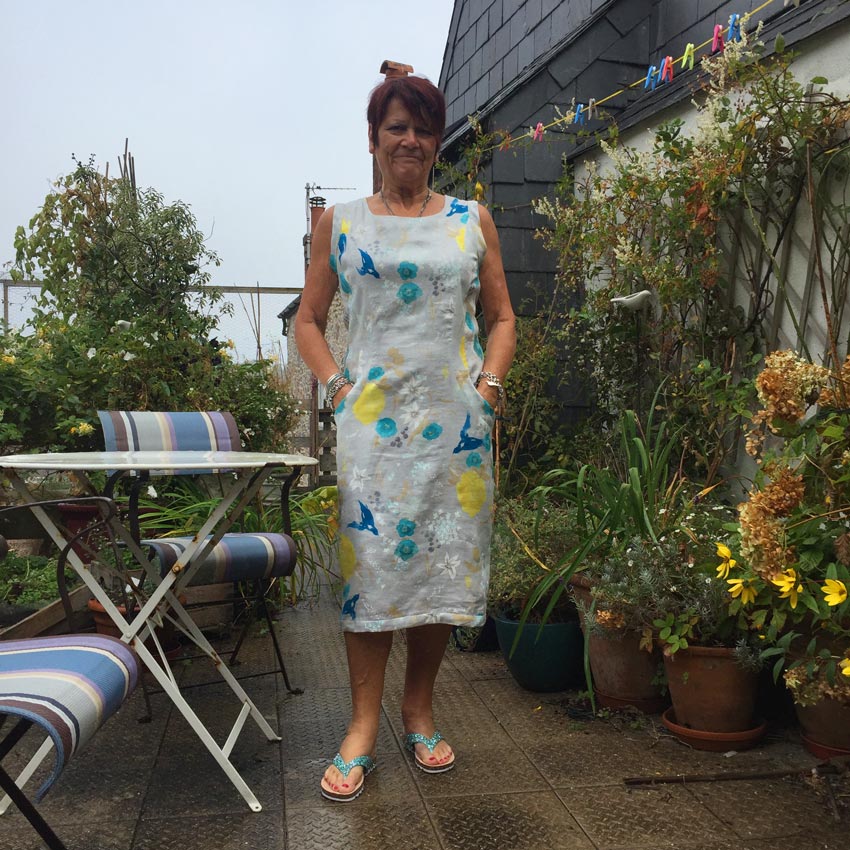 Jane made up this old Karl Lagerfield pattern FINALLY after it lurking in the pattern drawer for nearly 20 years. The Linen is the Japanese designer nani IRO for Kokka. Jane had a bit of tweaking to get it right – too small on the bust but massive everywhere else – such as life goes with a pattern for the first time, but having been altered it is now PERFECT 😊
It's got pockets!
It is lined in Venezia faced with extra light interfacing and there is a concealed zip up the back. The pattern is Vogue 1412 (long since discontinued but possibly available second hand).
Rudi the Siamese cat has to be in the photo too. Even if he didn't get his 'best side'.