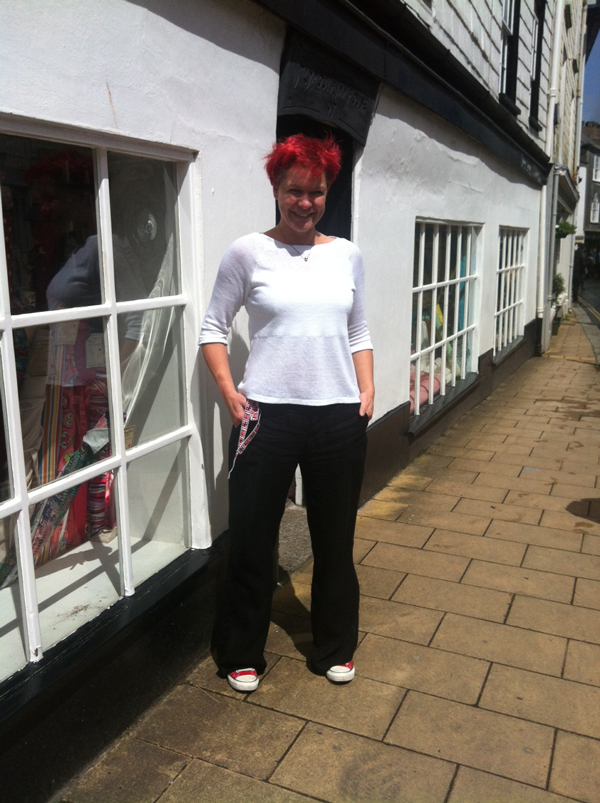 Bess wearing a white linen jersey raglan sleeved t-shirt with 'modesty' panel, and black viscose pique wide leg trousers.
Bess has a bit of a linen jersey obsession, this is the fourth (at least) she made of these tops in as many weeks. This was lined in a bandeau panel with a very stable white cotton jersey, the same jersey was used to bind the neck.
The trousers were made from a stash of Viscose, a slightly piqué weave cloth that drapes beautifully but has a lot of 'substance'. There's a fly and button closure and then ribbons that tie to the side.
Both patterns are fairly unrecognisable from their origins, but the trousers were Burda 8087 and the top is Burda 6990
You can find other linen jerseys HERE, the viscose trousering is kind of unique, we will buy more if we ever see it, but you will get a similar drape with Worsted Wool suitings