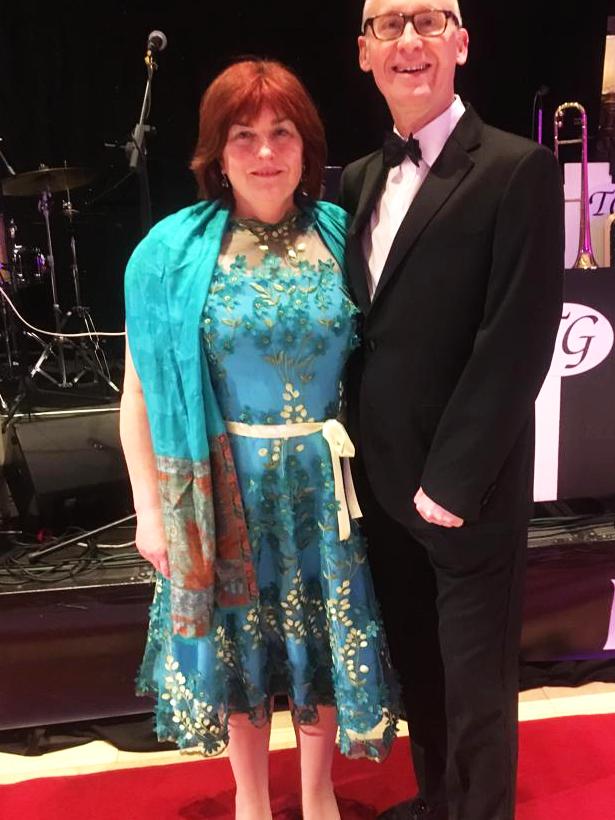 Karen made this fabulous embroidered tulle with 3-D flowers into a posh frock to die for. The pattern is Simplicity 1606 made for a strictly come dancing ball.
She says: Thank you for the great fabric Turquoise crepe worked well as a base for the tule. Used the scalloped edge around neck, sleeve and hem
It's Fabulous Karen!