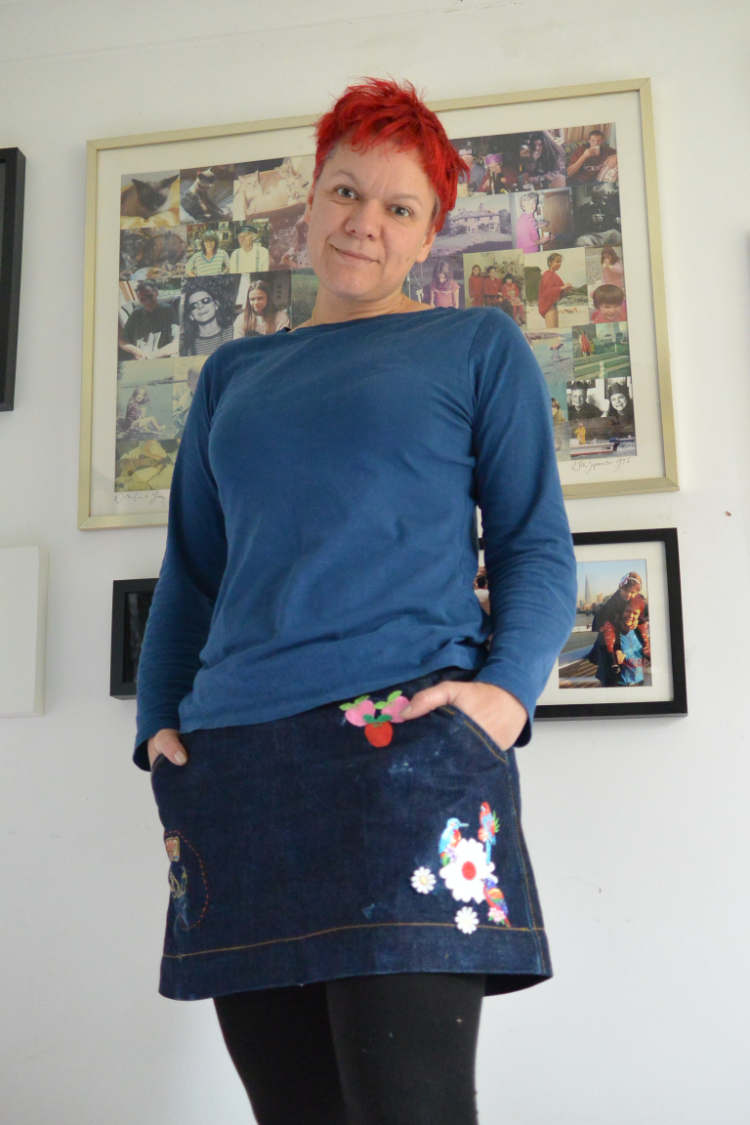 Bess made this red selvedge denim mini skirt to replace the one she had lived in since 2008. Someone had the audacity to suggest Bess shouldn't wear mini skirts after 40 at which point she scoffed.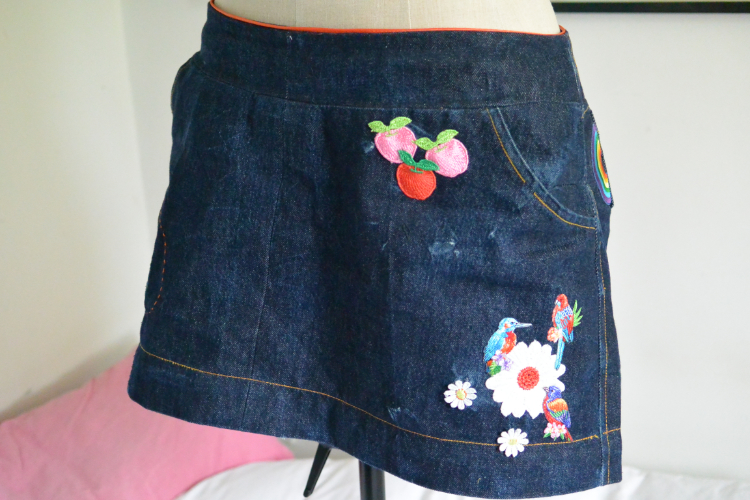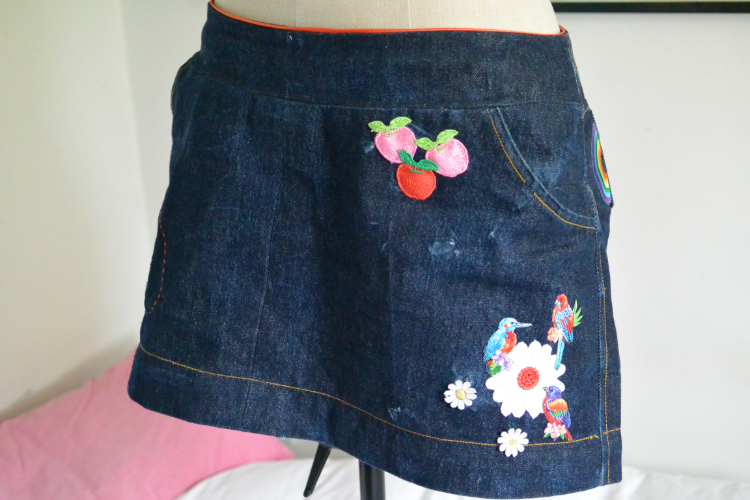 It is a near miracle that the skirt was ever completed due to Bess trying out a new pattern that did not remotely fit (why oh why do we not make a toile first?), and red selvedge denim, as glorious as it is, is not the round peg to force into a square hole.
Anyway, several bodges later the skirt was born. The treated to an abundance of purchased embroidery patches and some hand embroidered lettering.
Ta daaaaa!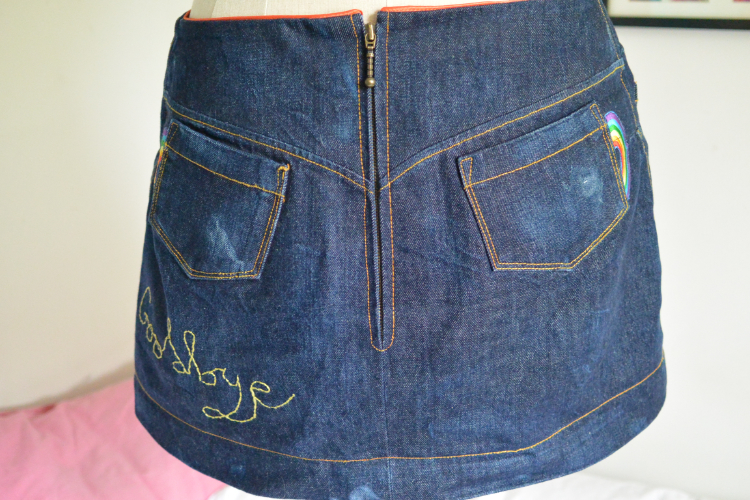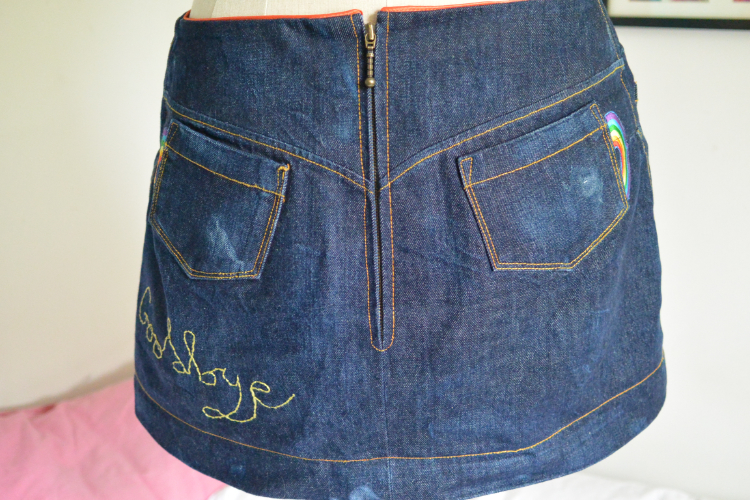 She then attacked the denim with several sheets of sandpaper to prematurely age it in a bid to make it like her old one. Not very eco but the pain of breaking in raw denim was too much. It truly is fab denim that wears beautifully (naturally and with sandpaper!)