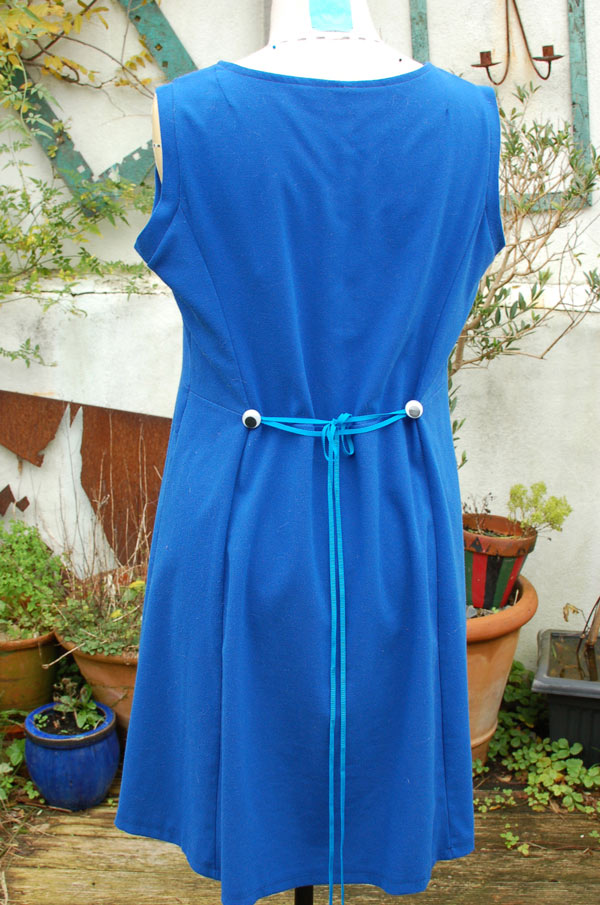 Cobalt blue stretch crepe dress with wiggly eyes made by Bess.
Confession: Dress was made the day before going to a swanky wedding (when realisation struck that there was NOTHING to wear), it was much too big but rather than taking it in Bess just sewed a couple of wiggly eye buttons on the back and graunched it in with petersham ribbon. Job done!
Not quite sure what Pall Mall really thought about wiggly eye embellishments but….
Have a look at stretch crepe HERE