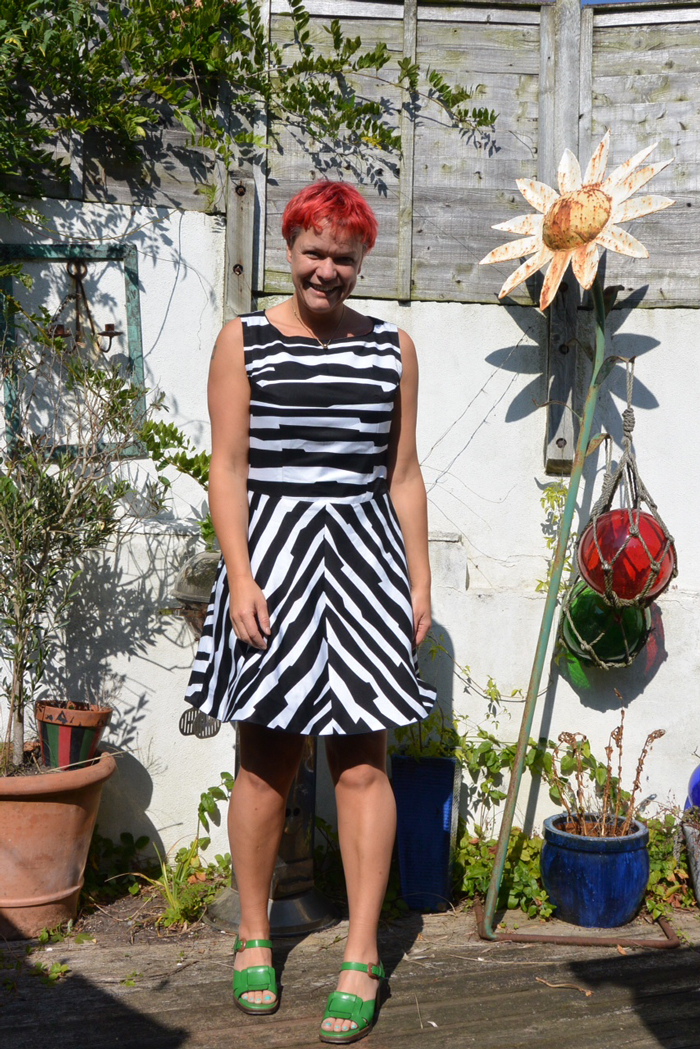 Bess went on a course down the road at Social Fabric with Chinelo from the Sewing Bee. Despite being utterly star struck she made this dress using Chinelo's amazing free cutting method. It's witchcraft, I tell you. No patterns, no dummy… not much table space, not even that much measuring, and hey presto, a few hours later we have a dress! Bess being Bess made it less fitted than it is supposed to be and reversible.
Fabrics used: Black and white printed viscose twill.
Reverse: Lightweight washed denim.
Other notions: Bias tape.