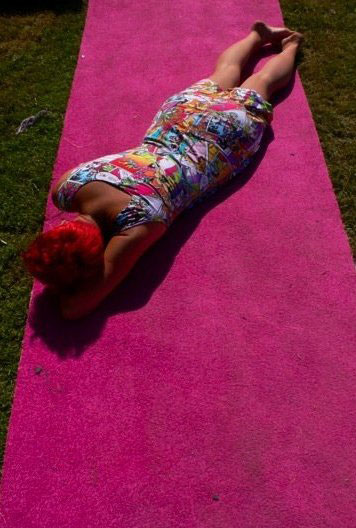 Bess (the day after her wedding) wearing cartoon print jersey dress.
Fabrics and Notions:
Cartoon print cotton and elastane jersey
Elastic
Bess thought the jersey a bit lightweight for her taste so made it double (rather than lining it in a tricot which she didn't feel was heavy enough).
Also worn at Womad for her hen party. The neckline was cut the same as her wedding dress so she wouldn't get tan lines.