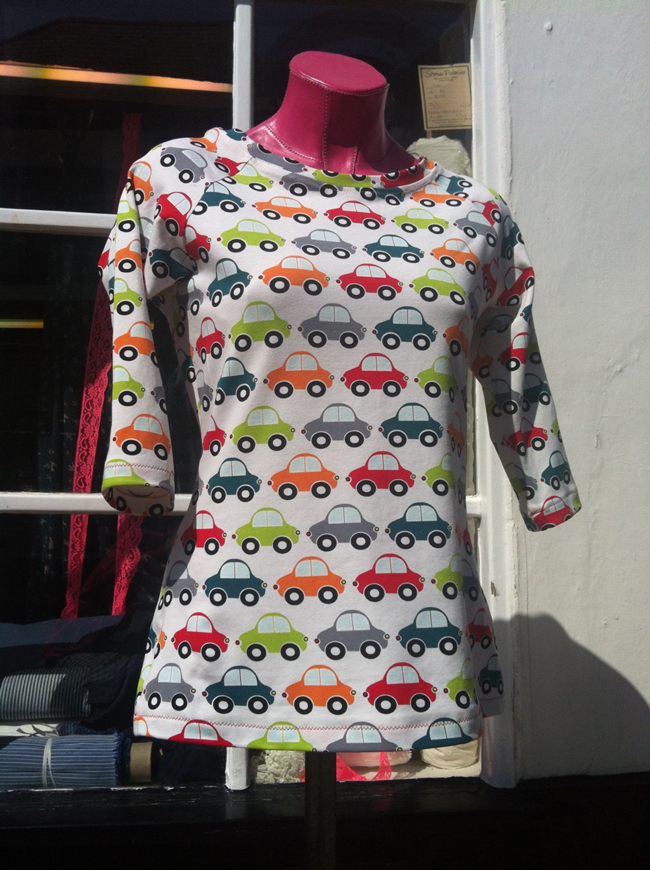 Car print raglan sleeve T-shirt made by Bess for Lulu.
Fabric: 4983 Cotton jersey with 8% Elastane
Adjusted from Burda pattern 6990
Because the fabric is soooooo wide Bess managed to not only get this top but also a knee length a-line skirt for Lulu, and a little tiny skirt for her daughter, Mia-moo, all out of 1.4mts.
Altogether now, Awwwwwwwwwww!