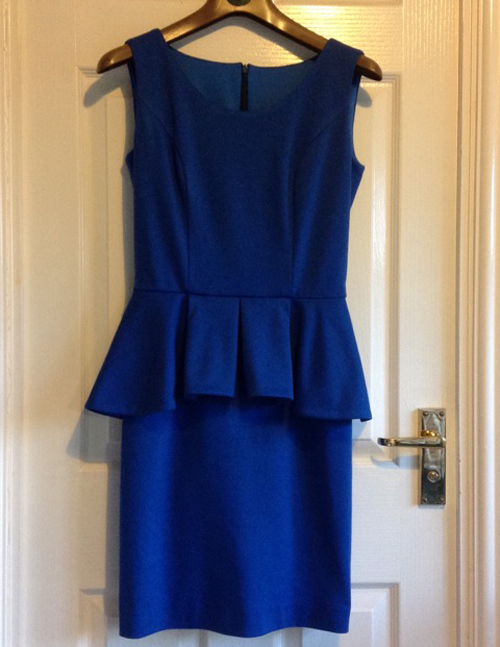 Lesley made this ultramarine blue Ponte Roma jersey dress with a peplum. The pattern was Simplicity Project Runway 1650.  This pattern wasn't lined, but she preferred a fully lined dress so did it with a polyester Tricot (knitted) lining. 
Lining  a dress like this gives it a more professional finish as it meant the armholes and neck could be under-stitched so the stitching is not visible on the right side.  She also lined the peplum rather than just hemming it (as per the pattern) to get a better finish.  Ponte Roma jersey is not that stretchy so an invisible zip is used at the centre back which she tacked -something she hasn't done for years but so worth it to set it in evenly on a stretch fabric and to make sure that seams lined up perfectly.
 The Ponte fabric was lovely to sew; for anyone not comfortable with sewing jersey or stretch fabrics it is a good place to start.