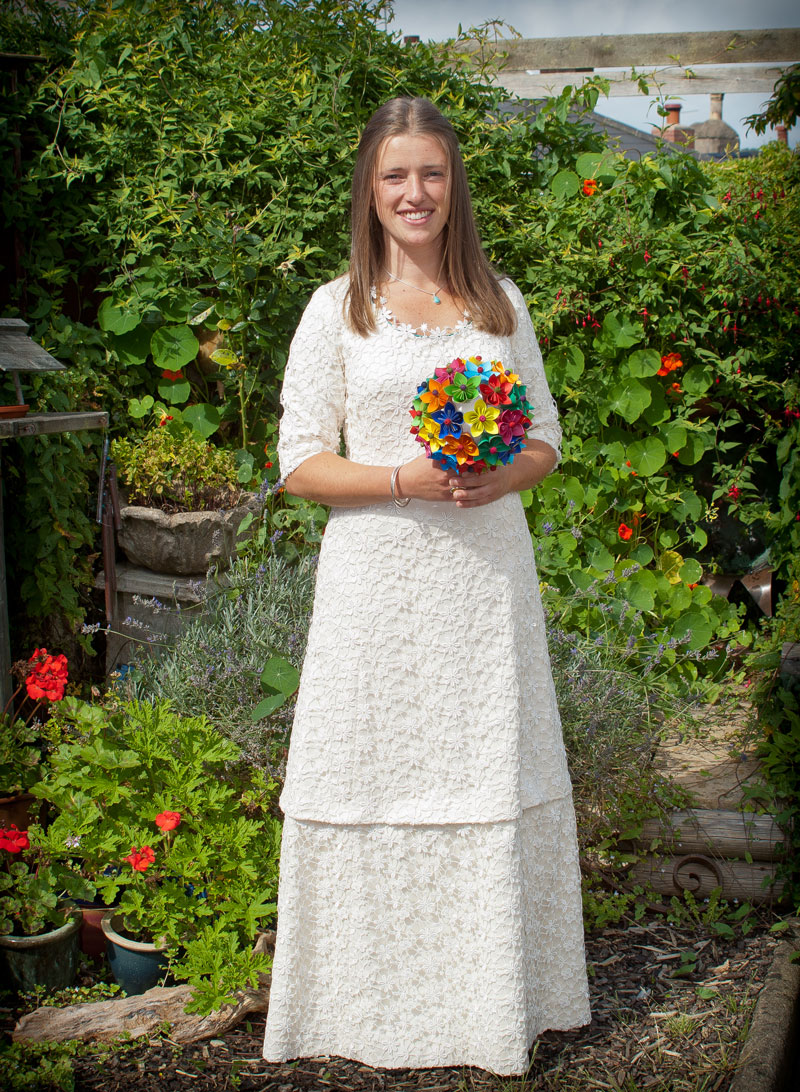 Photo: MLPHOTOS @ www.mlphotos.co.uk
Anthea looking beautiful wearing the ivory Guipure lace dress that unbuttons to become a short dress for the evening. Backed in cream stretch cotton sateen to warm up the colour and give it a bit of structure, and lined in cream Venezia lining. Made by Bess
Once the sun went down Anthea took off the lower skirt. Nice shoes!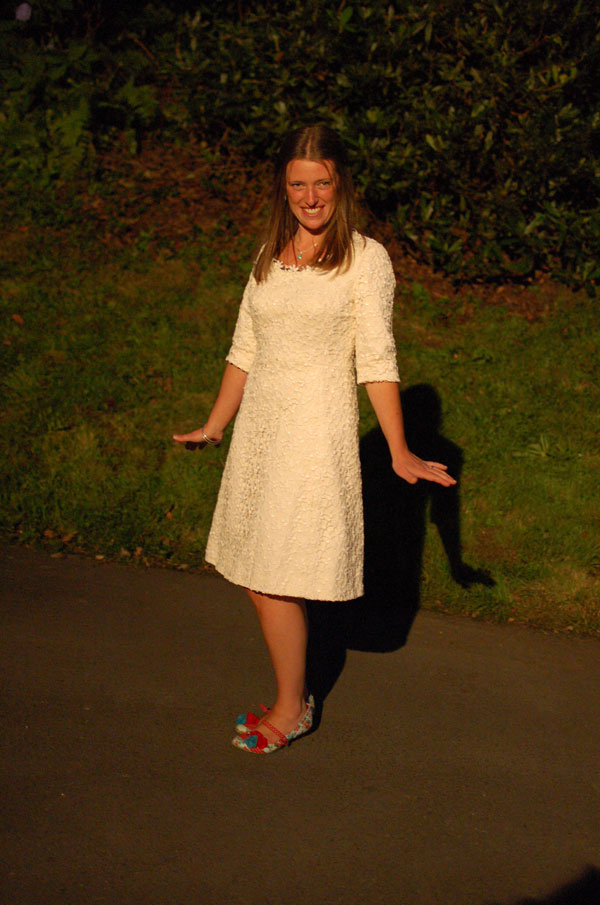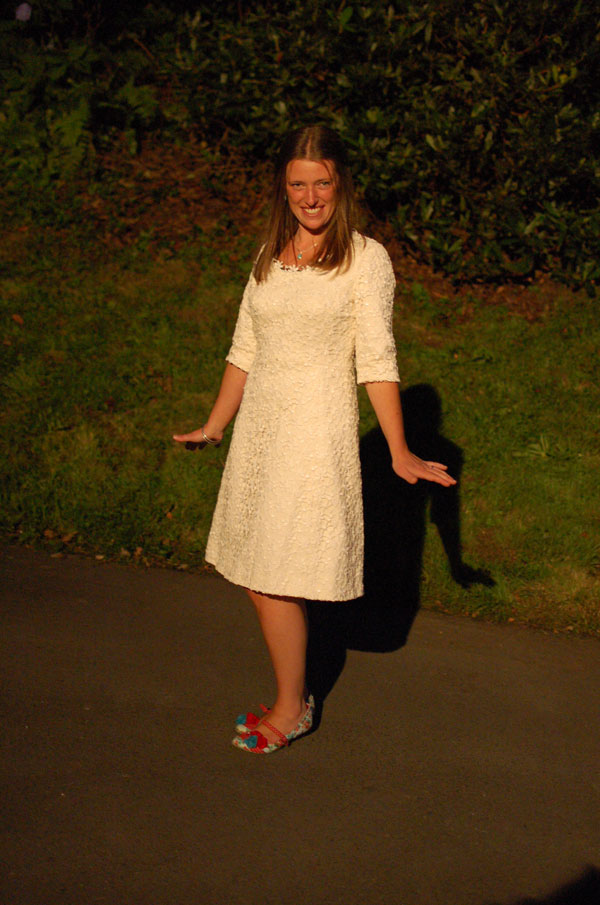 Turquoise satin bias binding was used to pipe the neckline to add just a touch of colour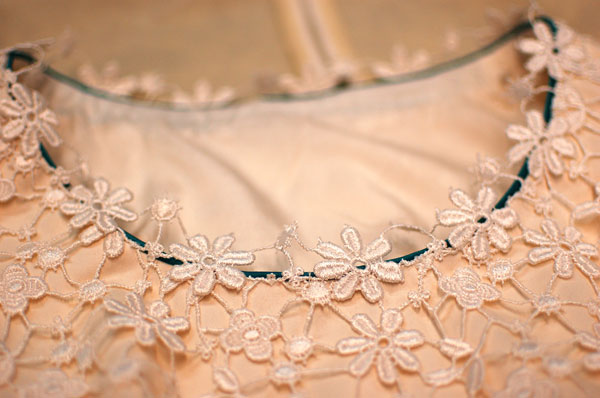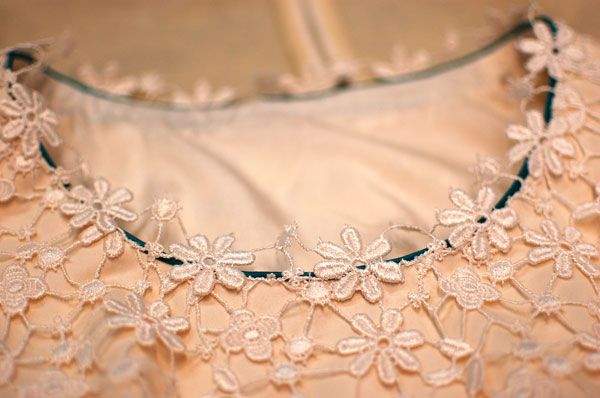 The skirt and the lower skirt were embroidered with a red heart so as to match up when putting together (there are seventeen buttons holding it together – you really don't want to button them on cocky!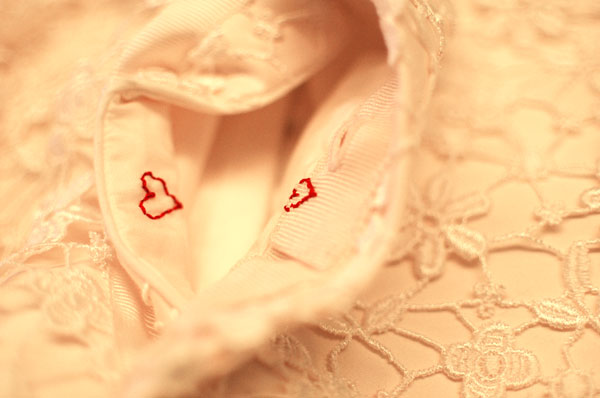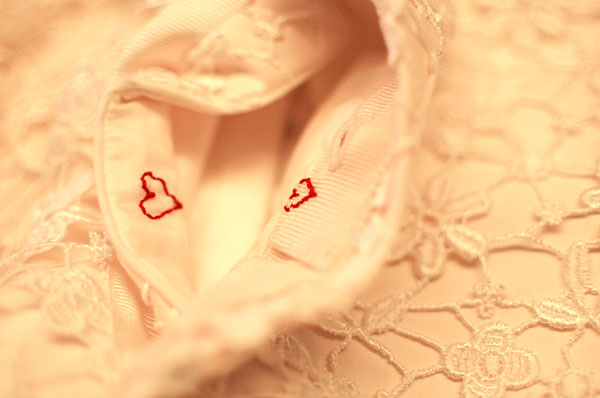 Bess embroidered a label with the date of the wedding plus a few spare buttons, and sewed it on only three sides so as to double as an emergency (inside) pocket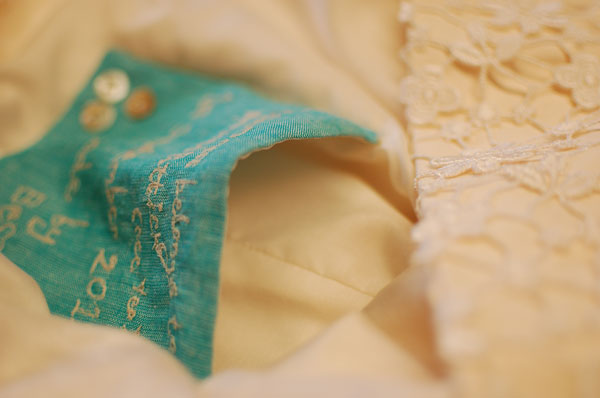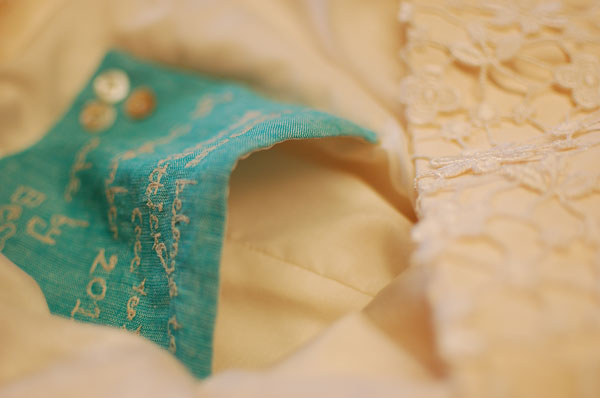 Fabrics and Notions:
Ivory Guipure Lace
Cream Stretch Cotton Sateen
Cream Venezia Lining
Fine piping cord
Turquoise satin bias binding
Invisible zip
Shell Buttons
Embroidery thread
Remnant of shot turquoise Linen
Pattern: Bess's Own