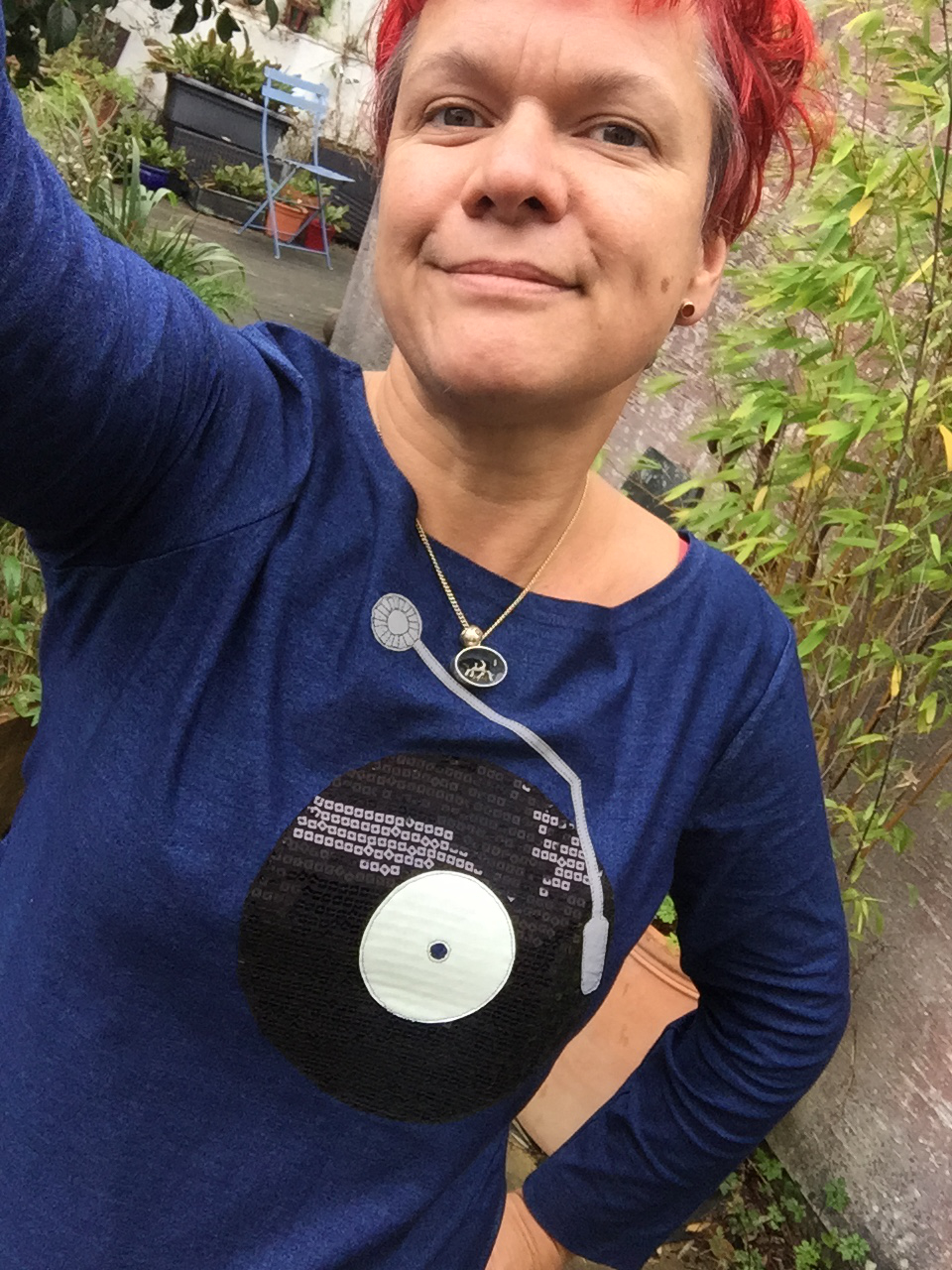 How to celebrate turning 45? Applique a single onto your t-shirt, of course! Bess made the t-shirt out of her precious stash of denim jersey (she has been hoarding this since 2008, and this is her 5th t-shirt out of it). She then used bondaweb to applique the sequined fabric, the reflective grey 'stylus' and the glow-in-the-dark centre. Not willing to trust the bondaweb on a stretch she then meticulously stitched around by machine.
With all the shiny/reflective/glowing parts to the applique this t-shirt is brilliant at night.
When feeling uncomfortable with an impending birthday the only thing to do is embrace it!