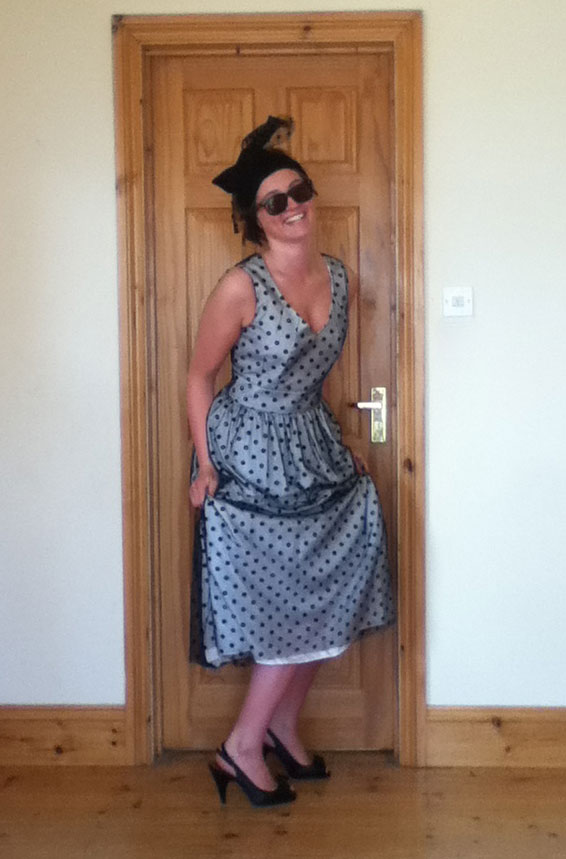 Abi wearing her fitted bodice with gathered skirt dress made in white silk and sheer black spotty tulle, made by Angie.
Fabrics and Notions:
White silk habotai
Black spotty nylon tulle
Invisible zip
Lightweight knitted interfacing
Pattern Vogue V8443 (bodice) and V2962 (skirt).
It can be a bit of a fiddle, but amalgamating two patterns into one can solve the problem of never finding exactly what you are after. It's a good idea to make a toile first to check there are no nasty surprises (you should ALWAYS do this, but it is especially important when you are tinkering).
Tulles and nets do not fray or unravel so you can leave the hem with the cut edge, so cut it straight! Alternatively, especially if you would like to add volume to the skirt, you can bind the hem with bias binding (this is often seen on the yards and yards of underskirts that go under meringue wedding dresses)