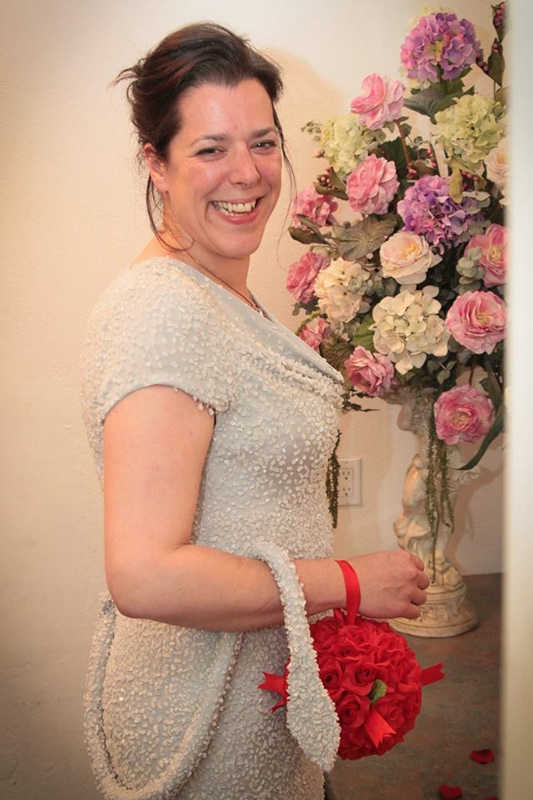 Jane made this silver grey Silk Moroccain crepe cowl neck wedding dress for her eldest daughter, Jessie. It is beaded with thousands of moonstone chips (Jane has the patience of a saint).
To ensure the fabric had enough strength the silk was blocked onto Venezia lining (those chips are very heavy). All in all the dress took about 3 months; a lot of evenings and weekends, and never more than a few hours on the trot due to a broken elbow- and concern for her own sanity. Jessie helped with the beading and Bess was responsible for constructing the tail (Jessie insisted on a tail, Jane was appalled at the idea but the Bride gets what the Bride wants).
Silk Moroccain is a double crepe that drapes well and has a subtle lustre to it. We try, but don't always have it in stock,  but can order it (next day delivery) in around 40 colours.
The tail hooks on to the back with corset hooks and was stuffed with Polyfil.
Well you wouldn't have a normal dress for getting married in Vegas by Johnny Cash, would you?