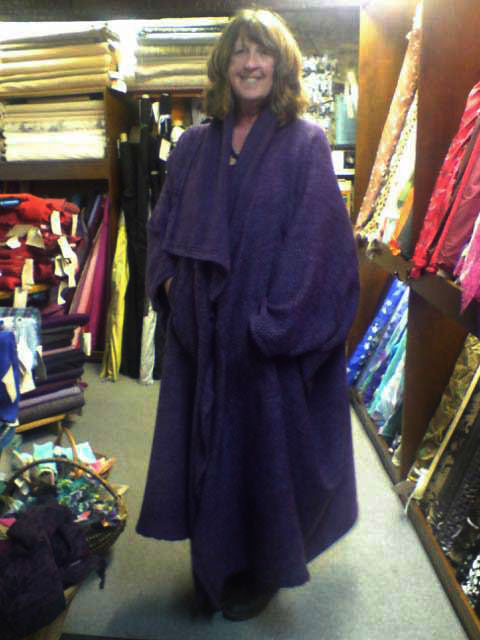 Poppy returning to the shop in her wonderful Issey Miyake designed alpaca wool tweed coat.
Fabrics and Notions:
Alpaca wool tweed
Pattern: Vogue (Issey Miyake)
This pattern has been going for years, it is cut in classic Issey fashion in that you don't know what on earth is going on until it is all put together. It's like witchcraft. Remember when choosing a coat like this that takes so much fabric (about four and a half metres, with hardly any wastage) to pick something light- unless you want to build up muscles!