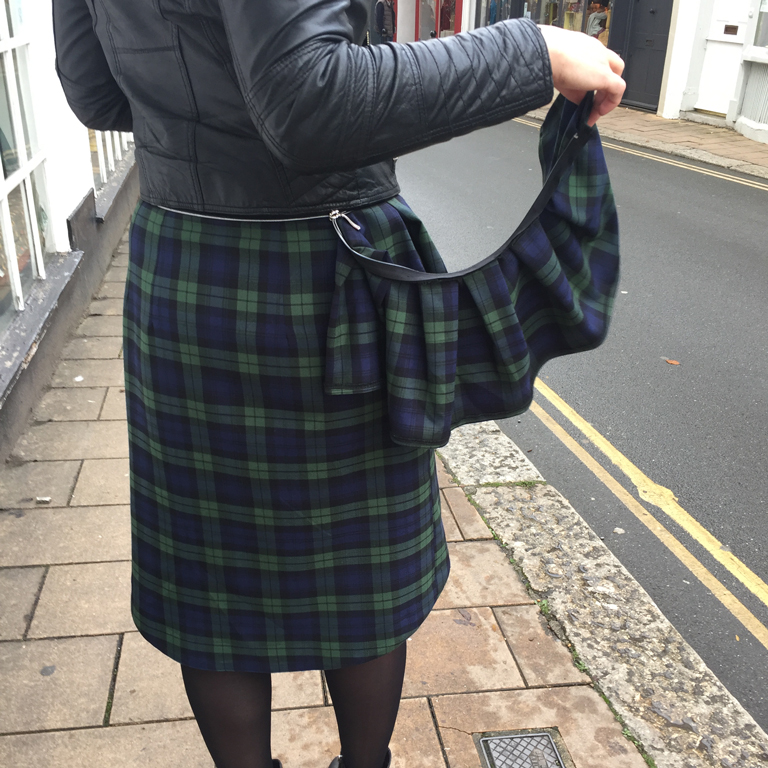 Aiste wearing her Black Watch tartan check panelled peplum pencil skirt she designed at college. The skirt has a central panel that can be unzipped and swapped for contrasting panels and the peplum is removable. The skirt was designed to a brief for sustainability allowing the wearer complete freedom to change colours and silhouette using minimal materials.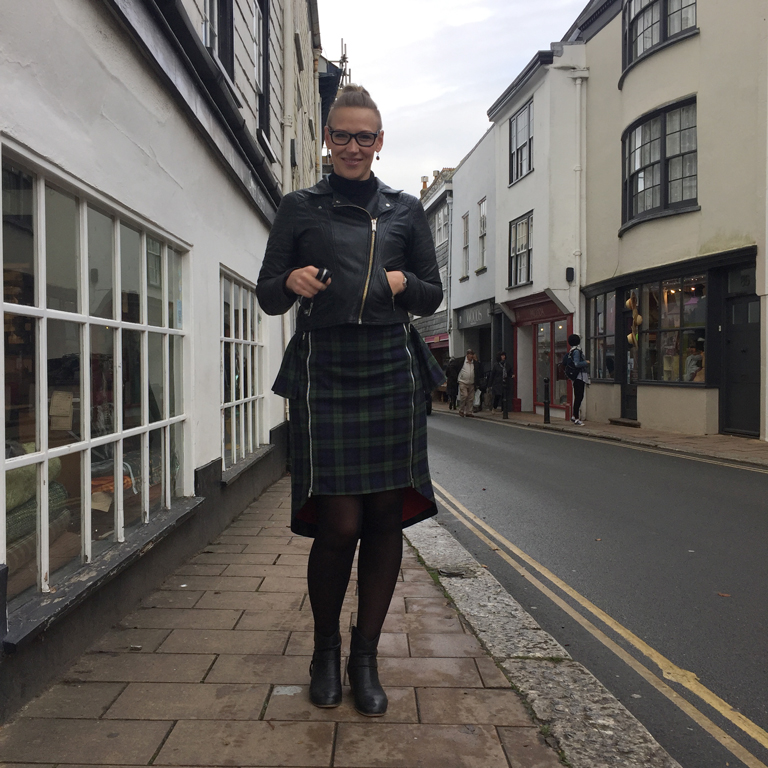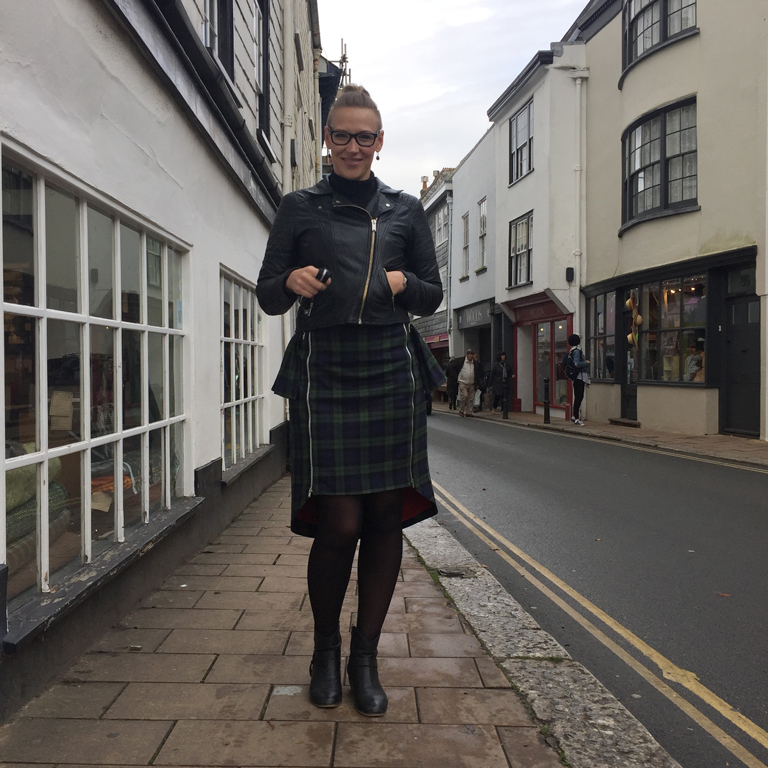 It is lined in Red Venezia which is visible from the front as the hem scoops down at the back.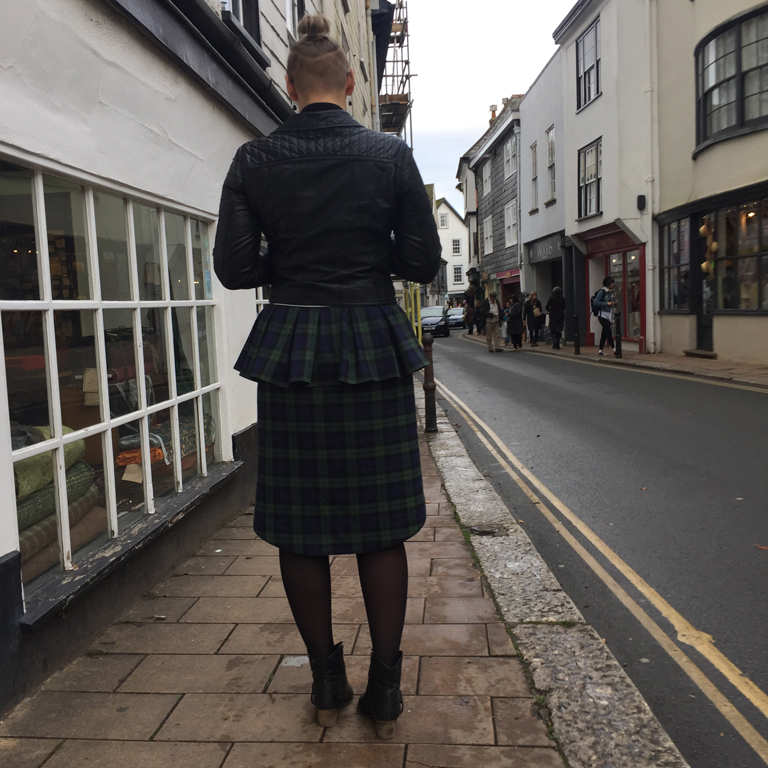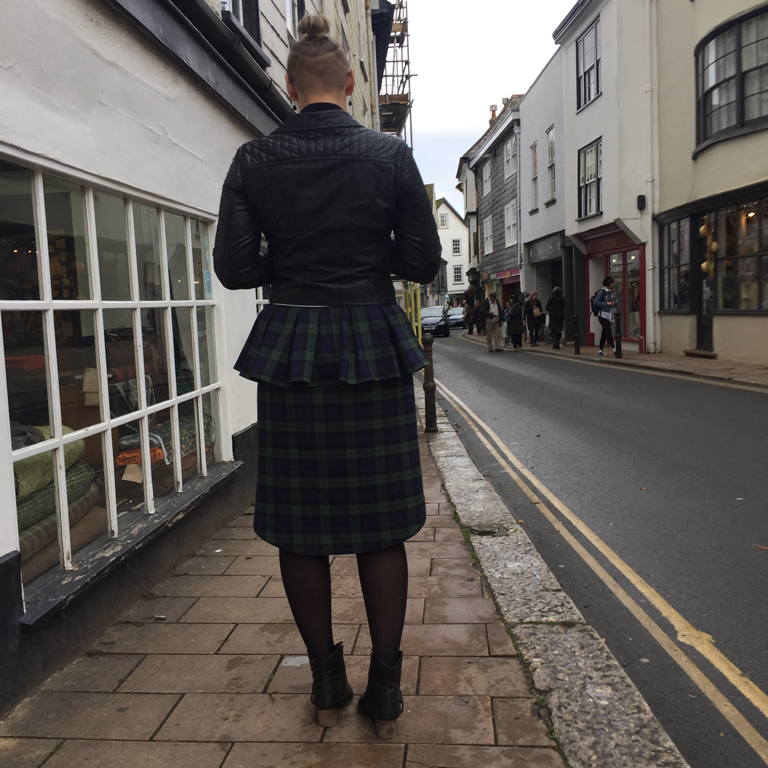 She makes them to order so please contact us if you'd like one.