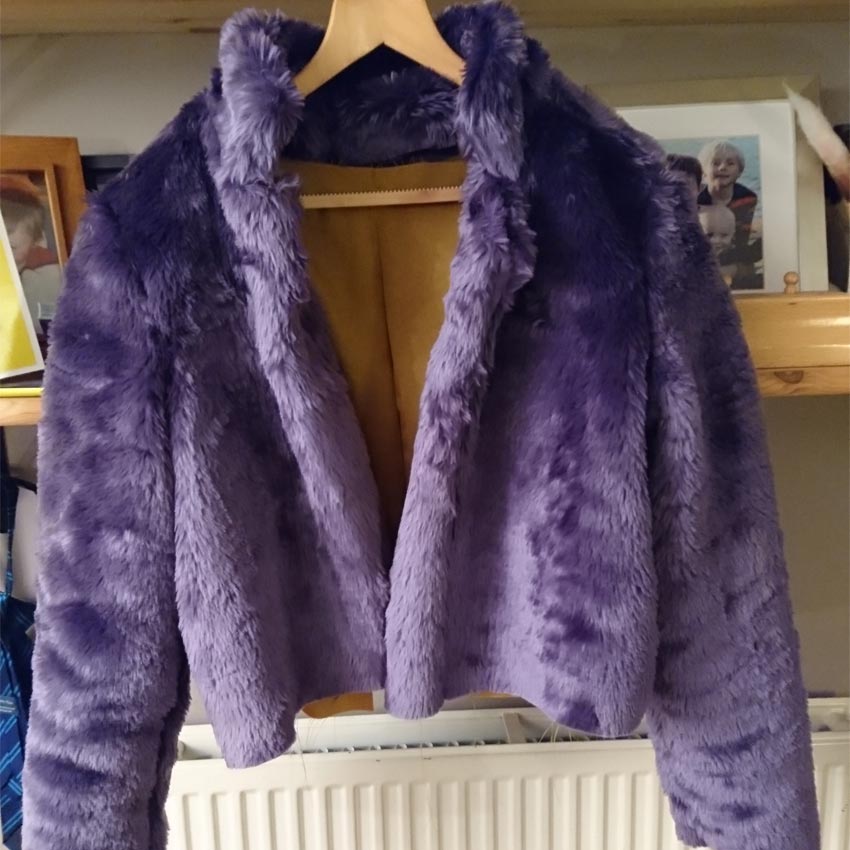 This luxurious Purple faux fur jacket was made by Pauline using Butterick 6328 pattern, which is illustrated here as overshirts but as you can see works very well in faux fur.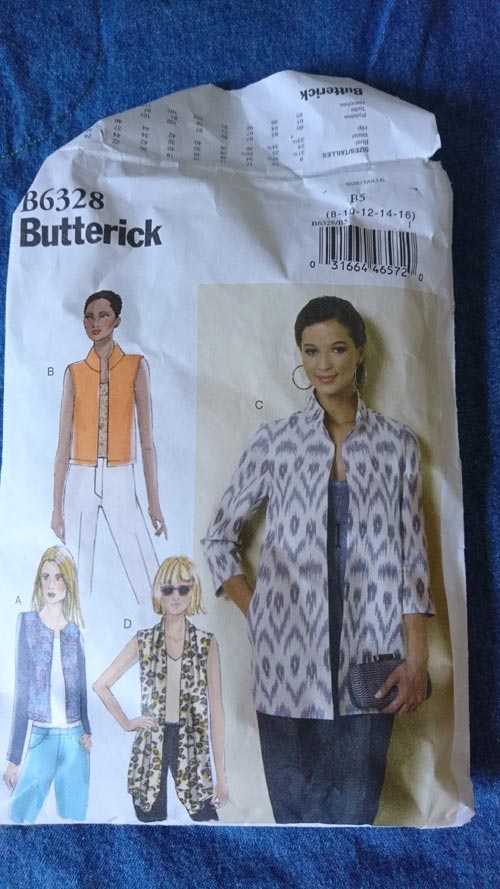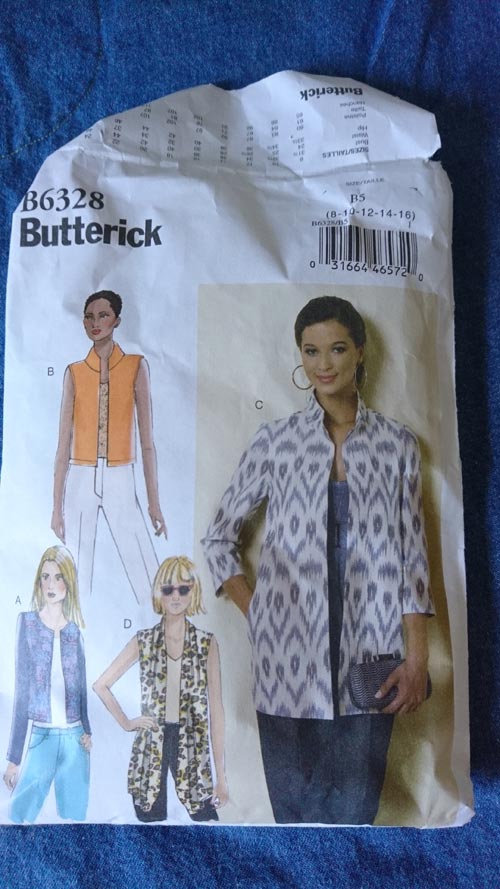 The pattern is unlined but Pauline wanted lovely yellow satin inside so she drafted a lining pattern by the following method.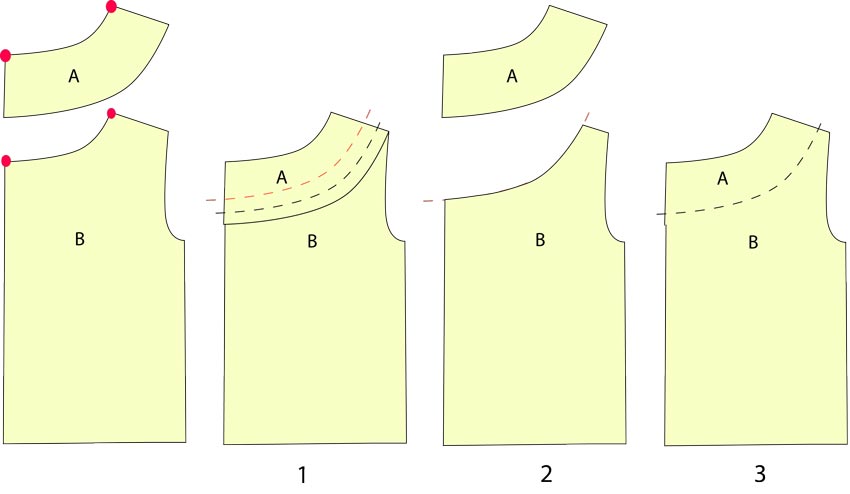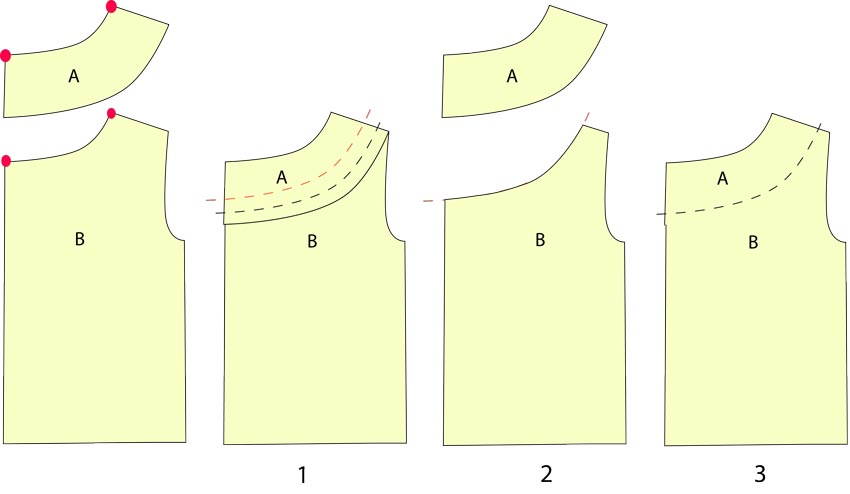 The neatest and best way to make a lining pattern from an unlined pattern with a facing is to do the following:
Illustration: Piece A = front facing. Piece B = front
First: Trace piece B and cut out.
1. Lay facing (A) over your traced piece (B) matching centre front and shoulder points (red dots). Mark your cutting line onto piece B that will be 2 x seam allowances inside the facing piece (red dotted line), this is usually 3cm (2 x 1.5cm). A tracing wheel or measurement gauge is useful for this job but a simple ruler will work.
2. Cut off the top of piece B beyond the dotted line. This is your new lining piece.
3 Stitch lining B to facing A using the same seam allowance as you used for the alteration.
The same principle goes for whichever piece you want to make a lining for -you need to lay the facing piece on and take off that piece less 2 x seam allowances. It's a good idea to add a pleat of extra fabric (about 3") to the back of a coat or jacket, and all linings should be cut fractionally bigger than the outer fabric to add ease.