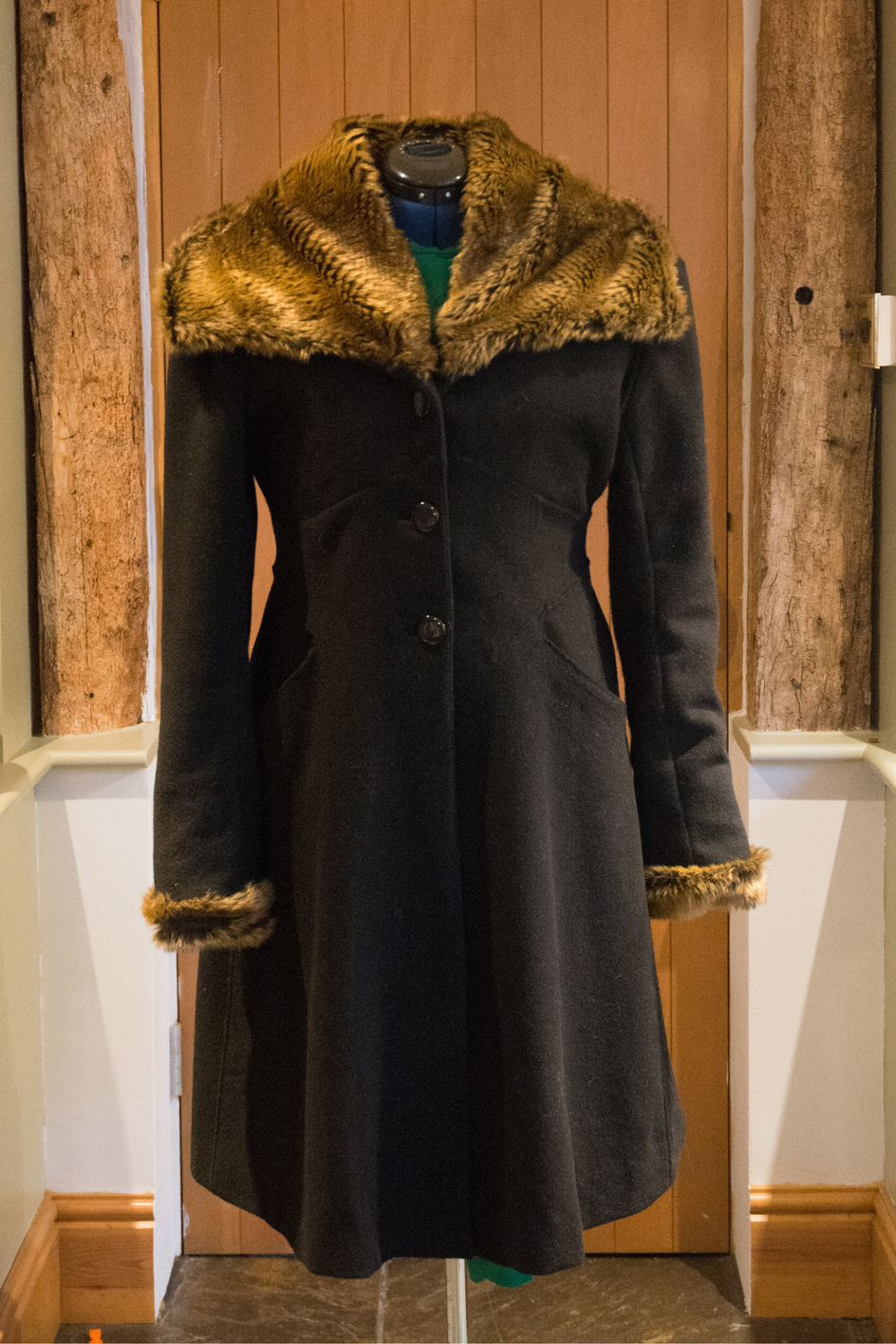 Emma sent in a pic of the winter coat she made – She bought the fabric AGES ago (her words- all of five months – that's not ages in our book) as she thought it would take a while to make this coat. And it was indeed quite time consuming!
The outer is wool/polyamide melton coating, and the lining is turquoise blue acetate lining.  There is some hair canvas in there too 🙂
She used a vintage 1950s pattern.
She thanks the girls at Stone Fabrics for getting the choice of fabrics right – we sent me loads of samples and Bess answered about 1000 questions she had!
She's now deciding on her next challenge…
Here it is on the back. How cool is that?