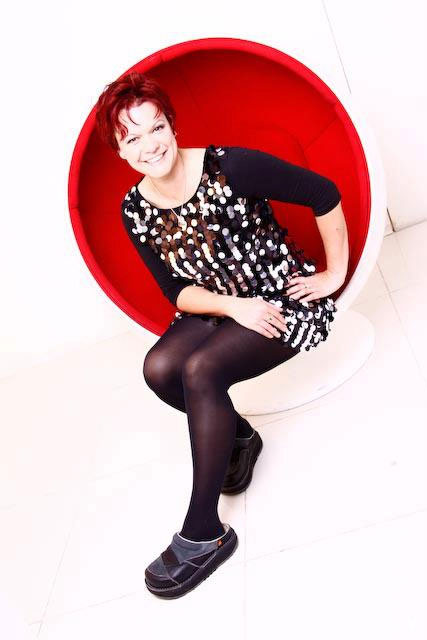 Bess wearing her sequinned tulle and organic cotton jersey dress (made in one hour!)
Fabrics and Notions
Silver/Black penny sequinned tulle #1926
Black organic cotton jersey #2916
Stay tape
Bess made sleeves and lined her sequin dress in cotton jersey because she is fairly intolerant when it comes to suffering for fashion (and sequins are hot and scratchy).
This dress would have taken much less than an hour had she not taken the time to cut away the sequins along the seams (which makes sewing easier, reduces the risk of a sequin jabbing her in the thigh, and the seams lie nice and flat. It was unnecessary to sew any back on.
Due to the tulle backing the sequins are sewn on to no hemming was required (result!).