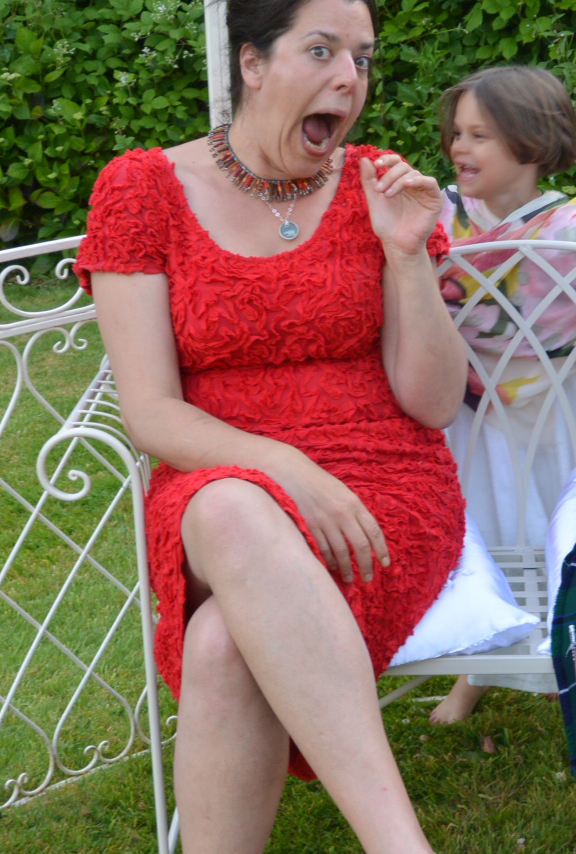 Red ribbon embroidered jersey shift dress made by Jane for Jessie.
The embroidery stabilises the jersey so it is not that stretchy, and although the base jersey is quite fine the embroidery adds a lot of bulk so it is only necessary to face the neck rather than fully line the dress. This dress was sewn on an overlocker (for speed) but would be fine sewn on a sewing machine too. Just remember to use ballpoint needles when sewing jersey.
Find embroidered jerseys HERE
The pattern was Jessie's block.