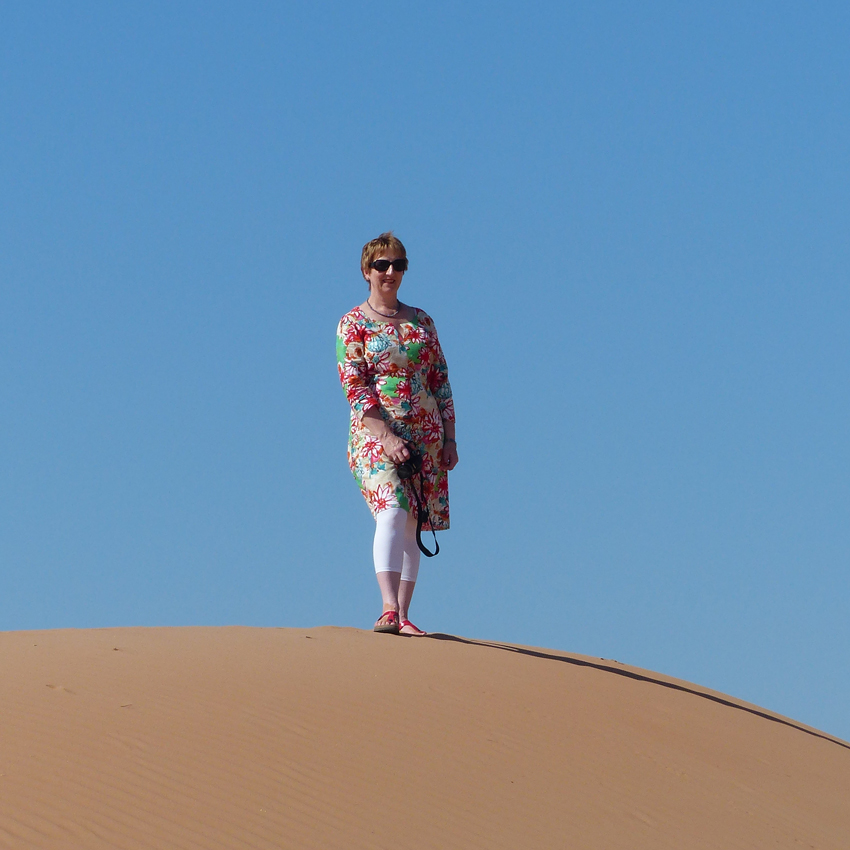 Jacoba on the amazing Wahiba Sands in Oman wearing her printed linen and viscose tunic dress – the perfect fabric to cover up yet remain cool in the blistering heat.
Look at that blue sky ~looks out of window at drizzle ~ look it's blue!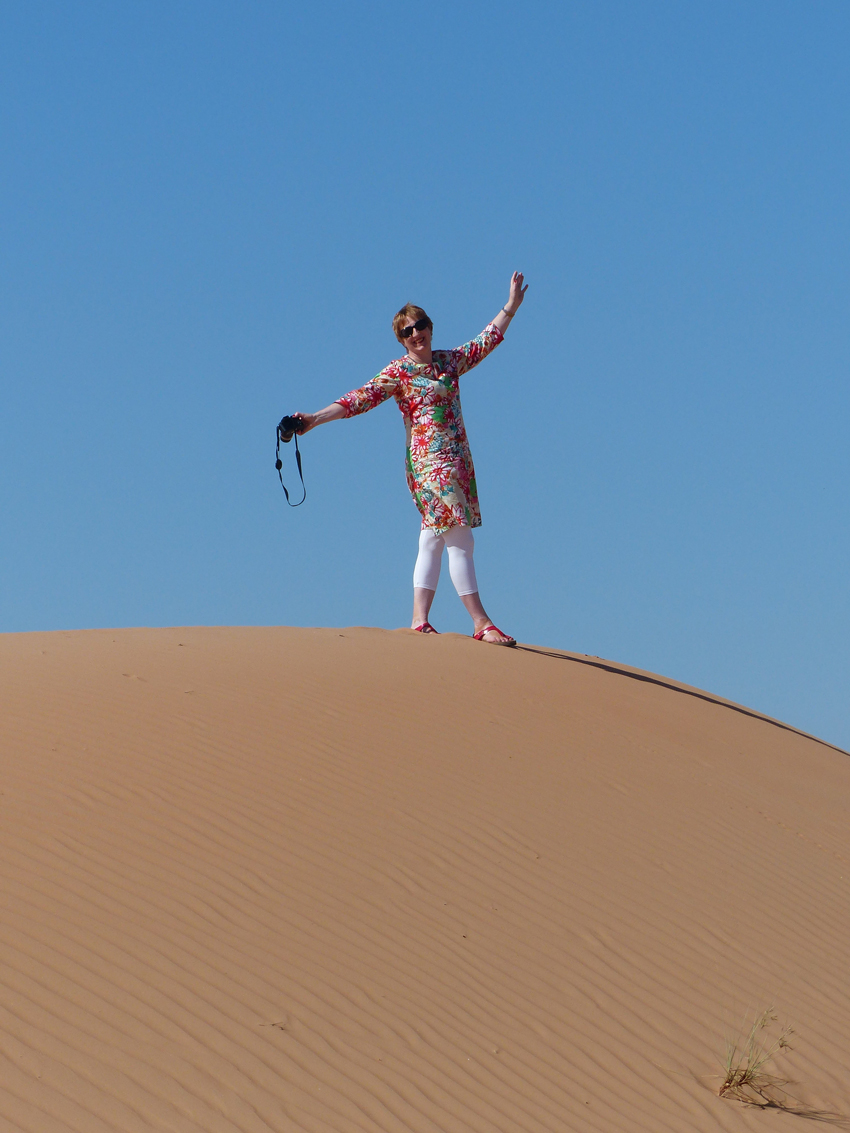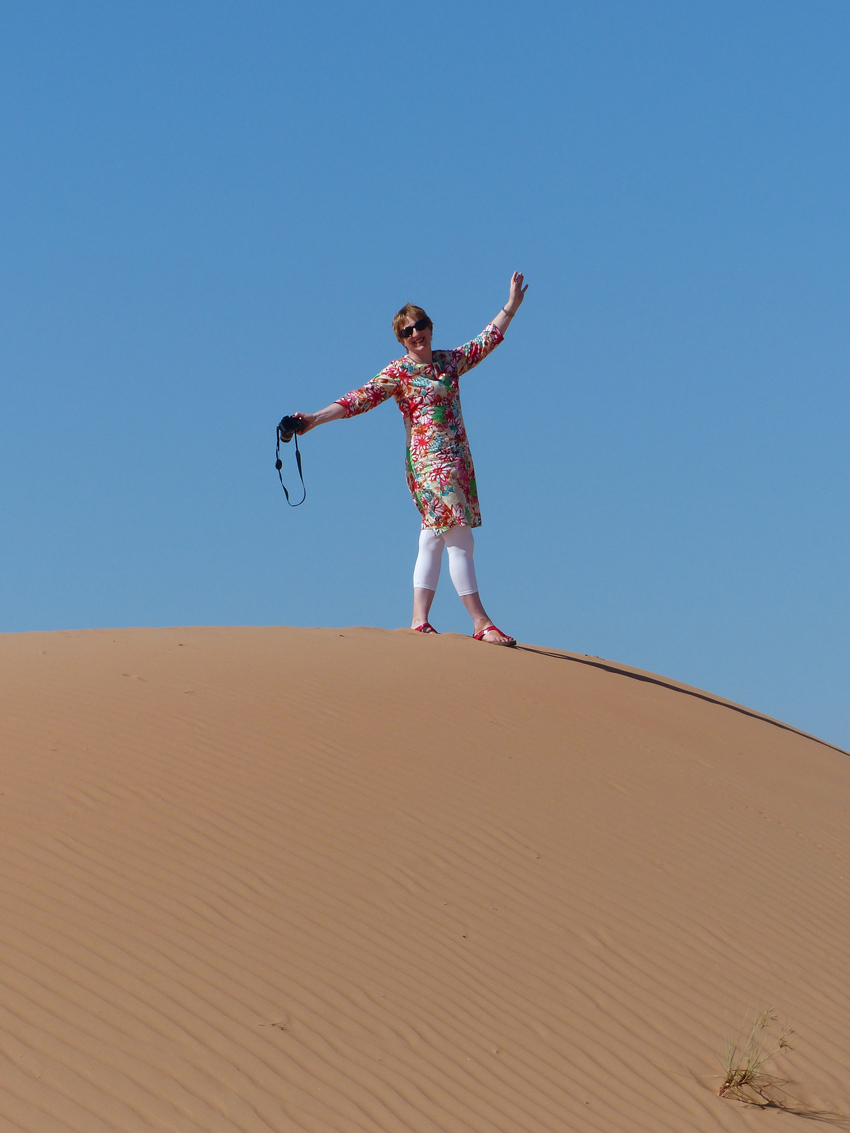 And here, just because the sand is amazing, a photo sans Jacoba.