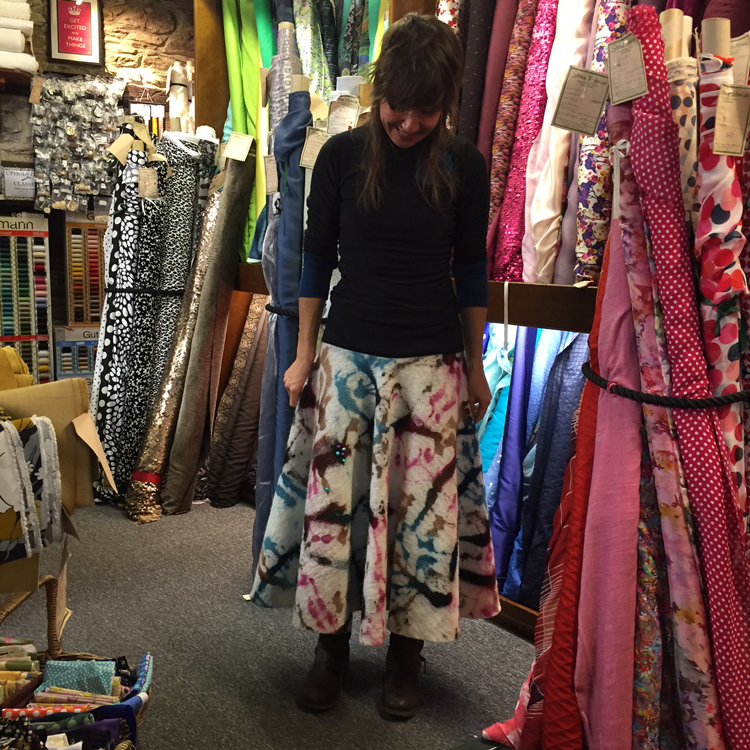 Lizzy with her boiled wool circular skirt. Lizzy has a paper pattern phobia and so usually just wings it. Luckily circular skirts are easier to wing than patterns so here we have a completed project and a proud owner 🙂
The boiled wool is quite stretchy so the waist came out bigger than anticipated. She has used cotton rib jersey as a yoke and then tied it in with plaited velvet ribbons to make a tail.
She then embroidered beads onto the 'Lion'*… as you do.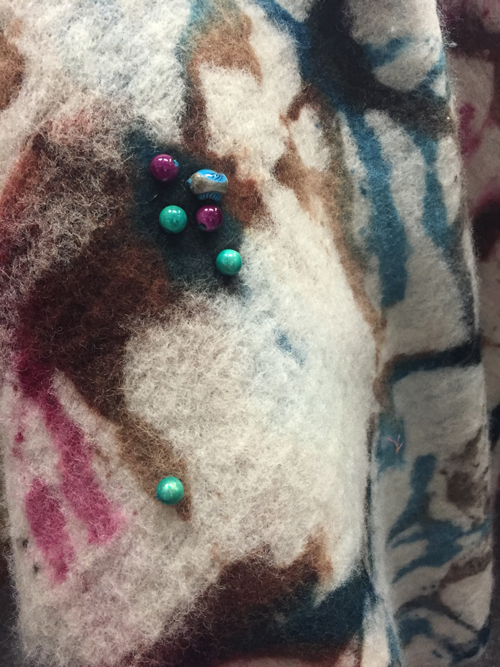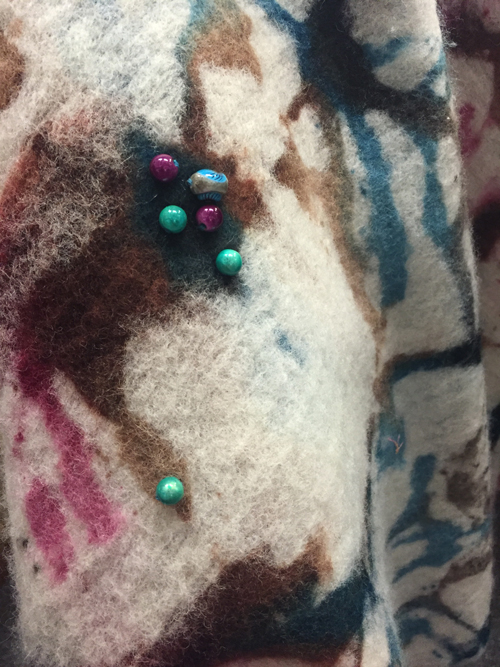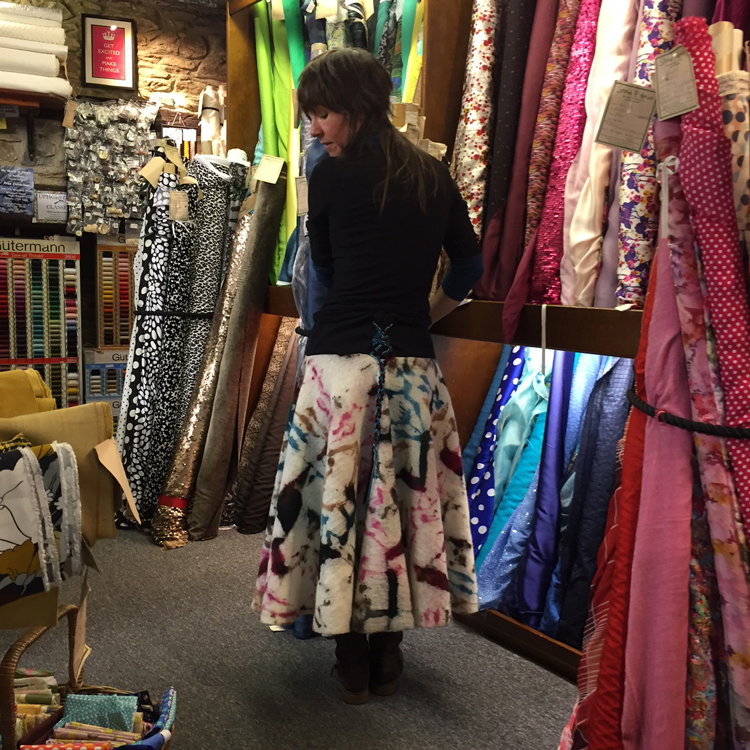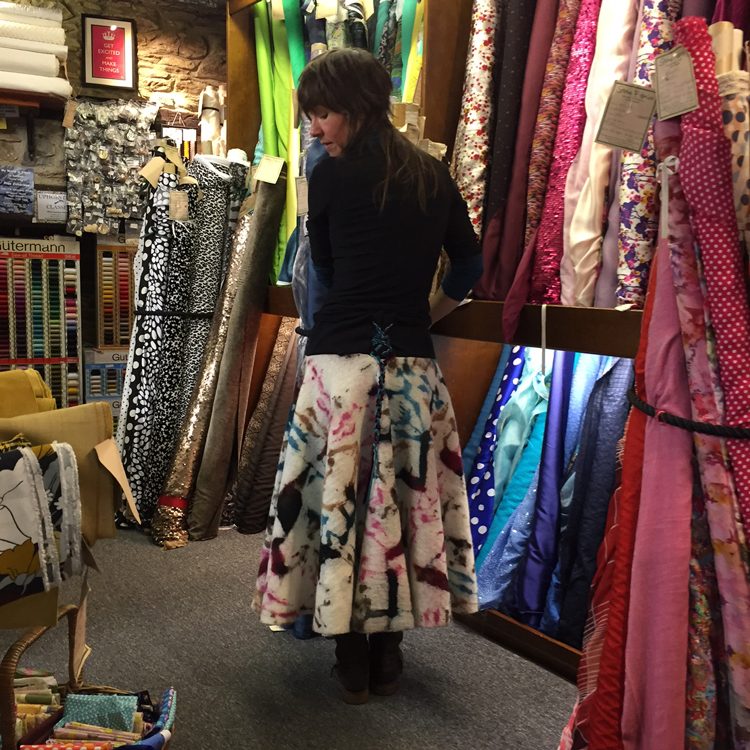 *Lizzy is completely convinced there is a lion hiding in the print (hence why she beaded him). Lizzy swears she has never taken drugs.