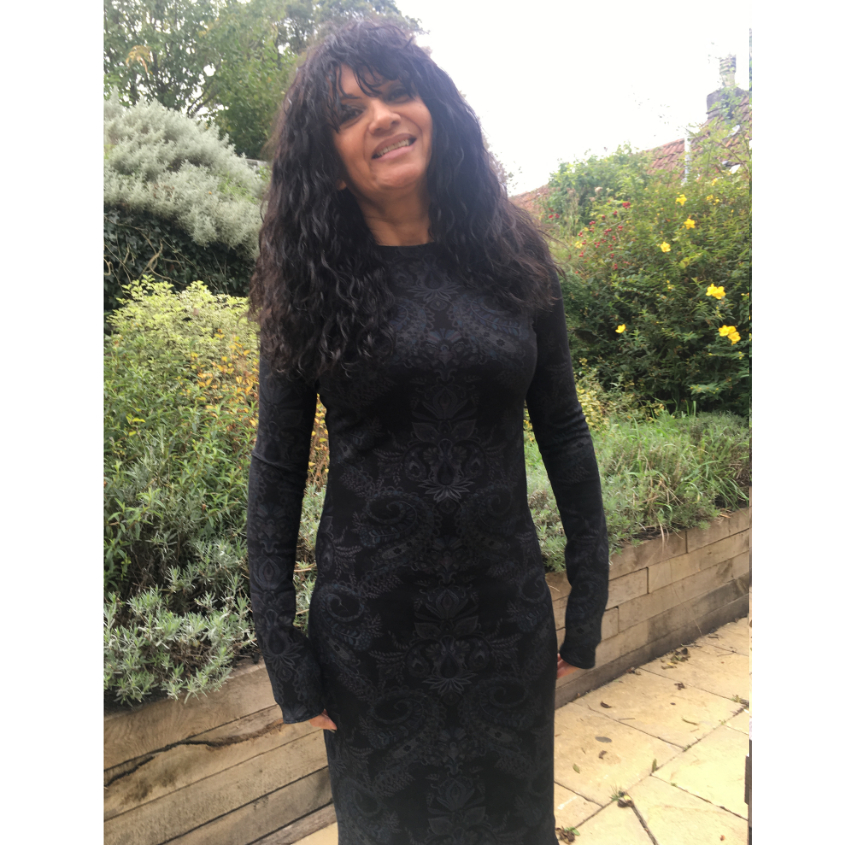 This is Jenny wearing her extra long sleeved McCalls M7531 dress made in rococco print posh ponte roma jersey. It's a very simple pattern (Jenny's words) . She is usually a 10 – 12 and for this pattern was a medium. Surprisingly she didn't need to shave anything off the the hips which is an alteration she normally does (snake hips!). This probably means us more endowed in the hip department will need to add.
Jenny chose not to have a seam down the back, as with jersey there is absolutely no need, so cut the back on the fabric fold also having straightened the pattern to match the front . 
As it was a beginner pattern she ignored some of the directions (e.g double stitch the seams) and made the sleeves extra long goth style. 
It came out good ! Very warm dress for a winter occasion. Pretty good on the lumps and bumps also (Ed. Jenny, WHAT lumps and bumps?!)