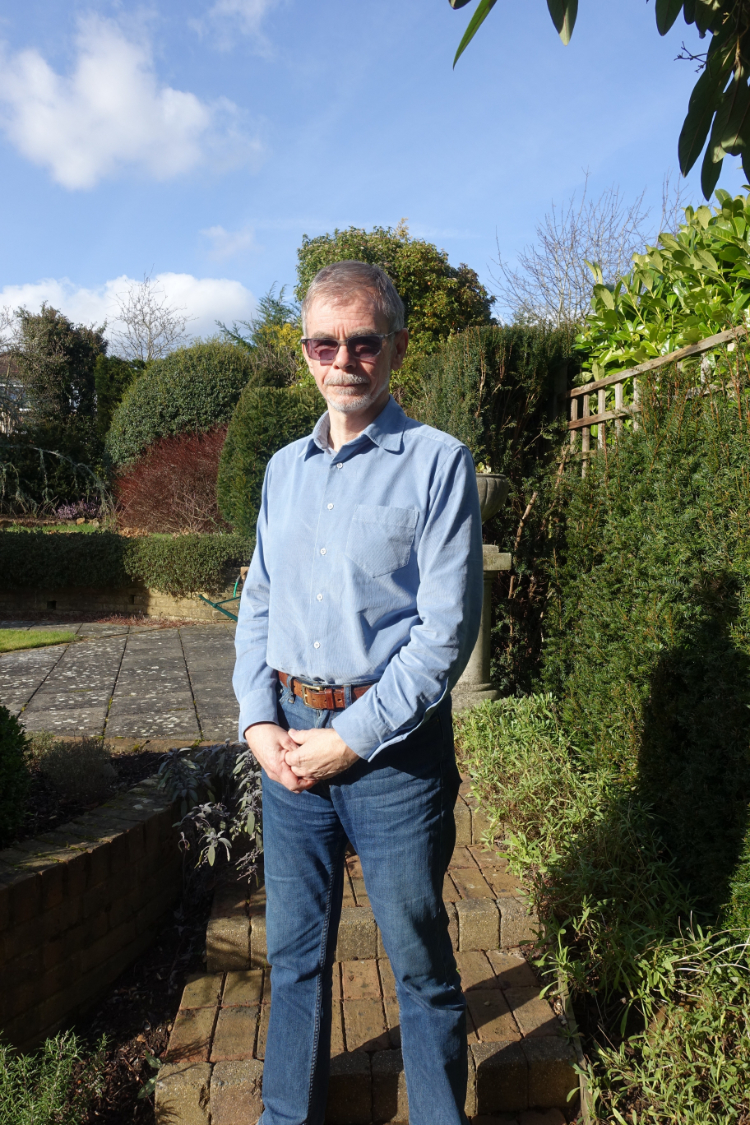 My husband Denis in his 'stone fabrics' shirt. As mentioned on the phone, spot the deliberate mistake, cuff and placket the wrong way round, must do better next time.
The fabric is pale blue babycord that we sourced from a well known British designer . The pattern is Burda 7045, the collar from view A and used a darker blue trim for the inside of the sleeve placket edge and the collar.
We didn't spot the deliberate mistake – 10/10 Janet!