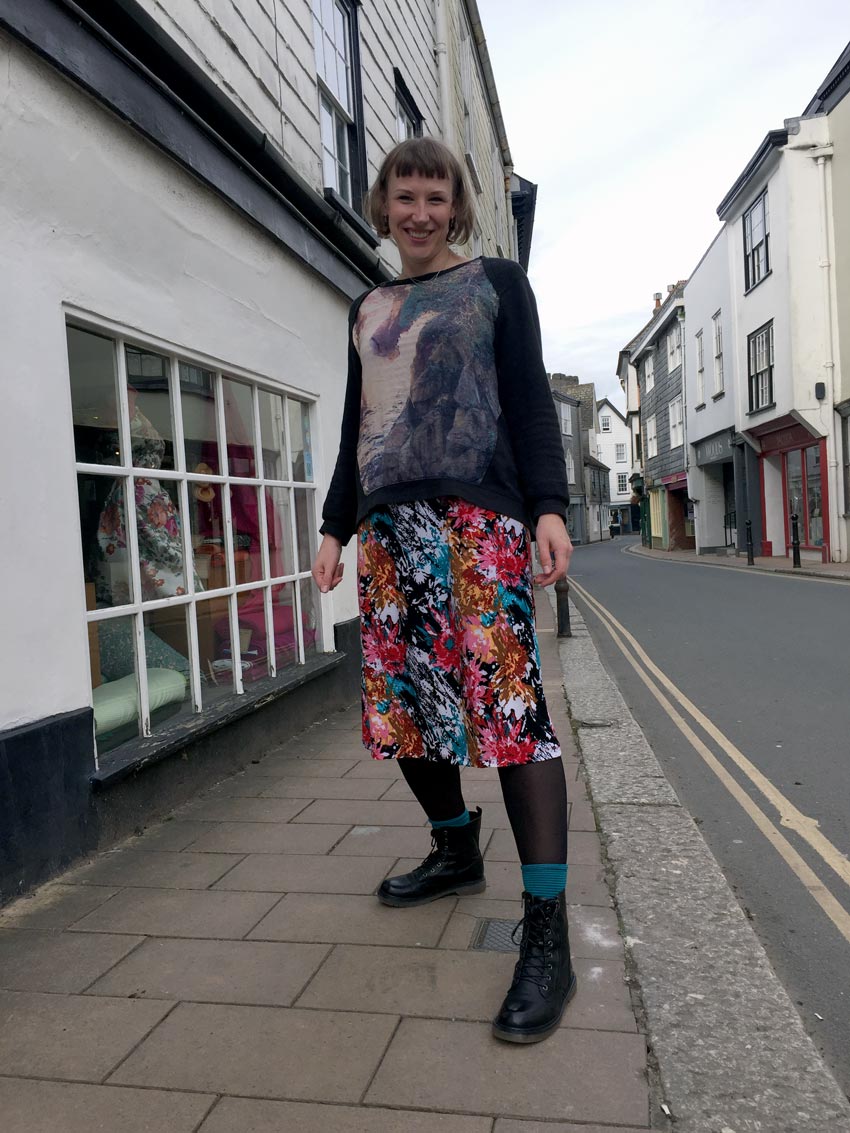 Aiste had a moderate case of P.S.F. (phobia of stretchy fabrics) which we said was irrational and she should get over it. So she did.
This is her first attempt at sewing jersey – possibly not the easiest of choices but The Girl Did Good, the stitching is beautiful and we think this might be the start of something brilliant. Well done Aiste!
The jersey is a polyester and lycra (fine, slinky and super stretchy) which was possibly not what we recommend to beat P.S.F but the important thing is it is a fabric you really want to sew. The waist is elasticated. Nice and simple.