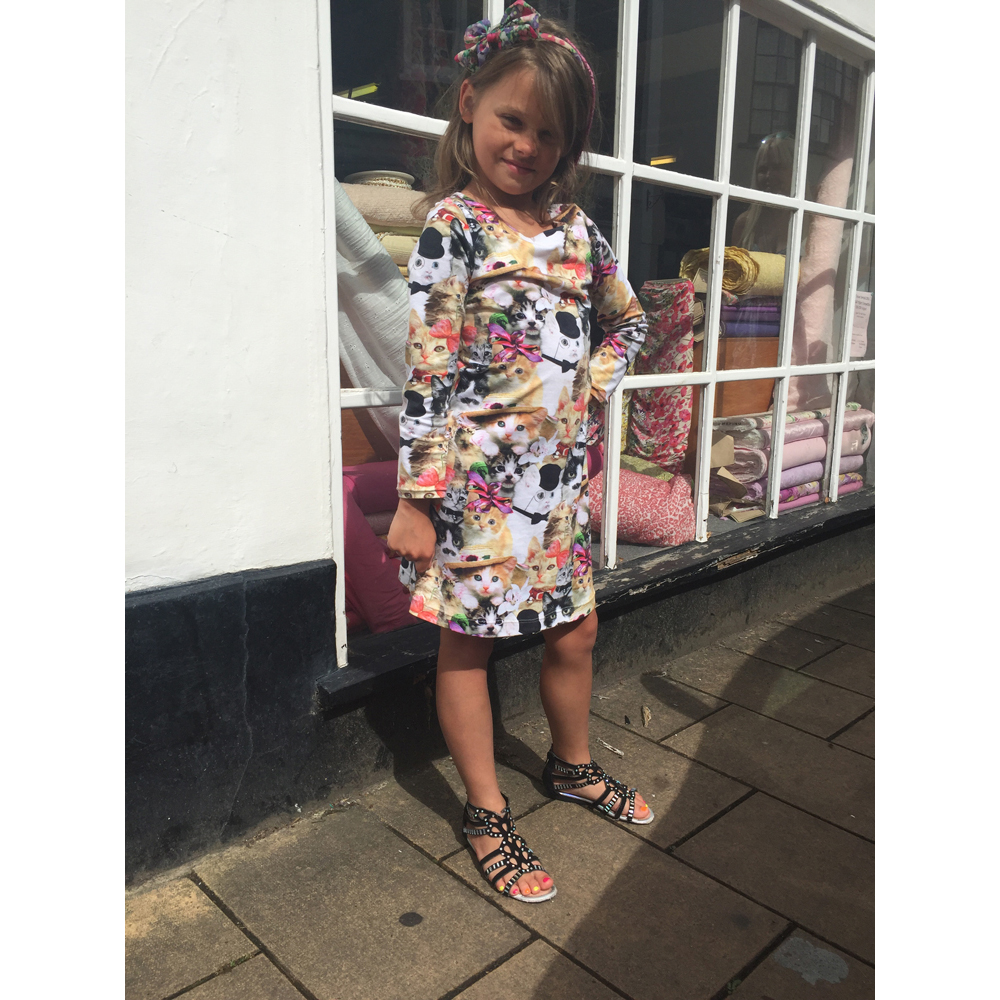 Kitcat wearing her terribly kitsch cat digital print cotton and elastane jersey long sleeved dress (made by Jane). The pattern is Burda 8455 but Jane pieced together the yoke and hem so as not to cut up the print. Kitcat is such a squinge it is cut to age 6 but lengthened in sleeve and body (Kitcat is 9!). The neck was lowered so as to go over her head and negate the need for a zip but next time the neck will be altered so it doesn't gape.
Now all the grown-ups want one too.
She then said that she needed pink leopard print ponte jersey cardigan to complete the outfit -personally we are not so sure this is a good fashion move but what do we know in the world of 9 year old fashion? We shall leave it to you to decide. The pattern is McCall's 6542 (age 6 with lengthened sleeves), it is bound down the front and around the neck with jersey binding.