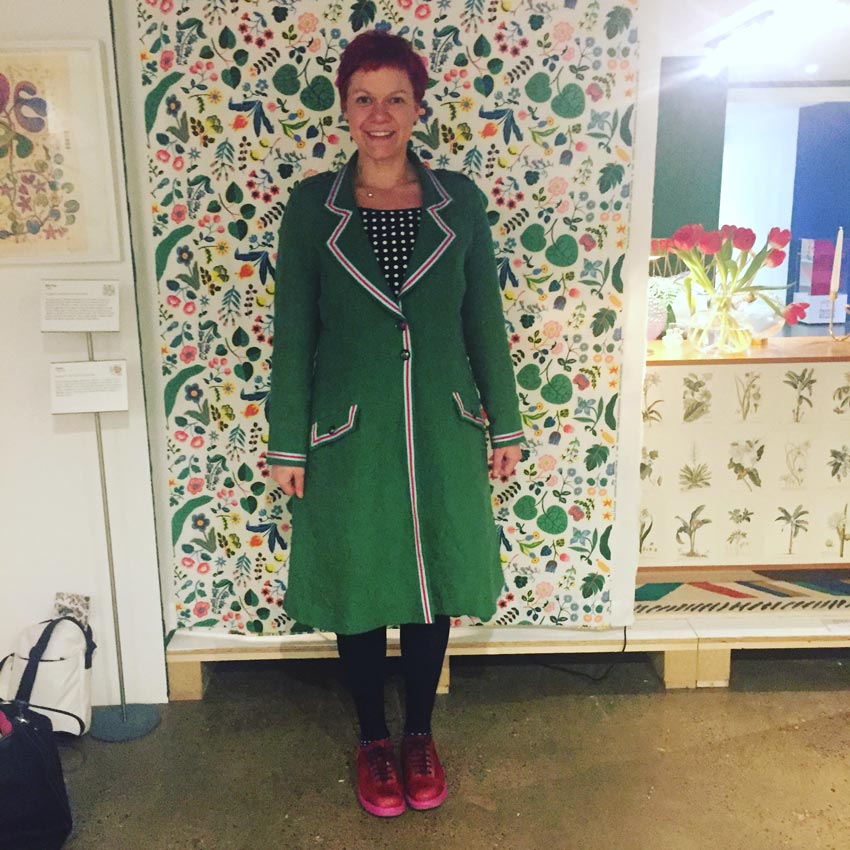 Bess made this heavy washed green linen coat on a weekend retreat by staying up practically all night for two nights and not skiving at all. She had even come prepared with her two grosgrain trims sewn to each other already and the pattern fully adjusted to fit and toile tweaked.
The linen had been pre-washed 5 times to eliminate excess dye that could leach onto the cotton grosgrain, and the dry clean only Liberty crepe de chine silk lining is also pre-washed (it's okay).
There are no shoulder pads but a bit of semi-tailored interfacing around the chest area is used to improve the structure (along with cuffs, facings and pockets), all the trimmings were hand sewn so as not to change the drape.