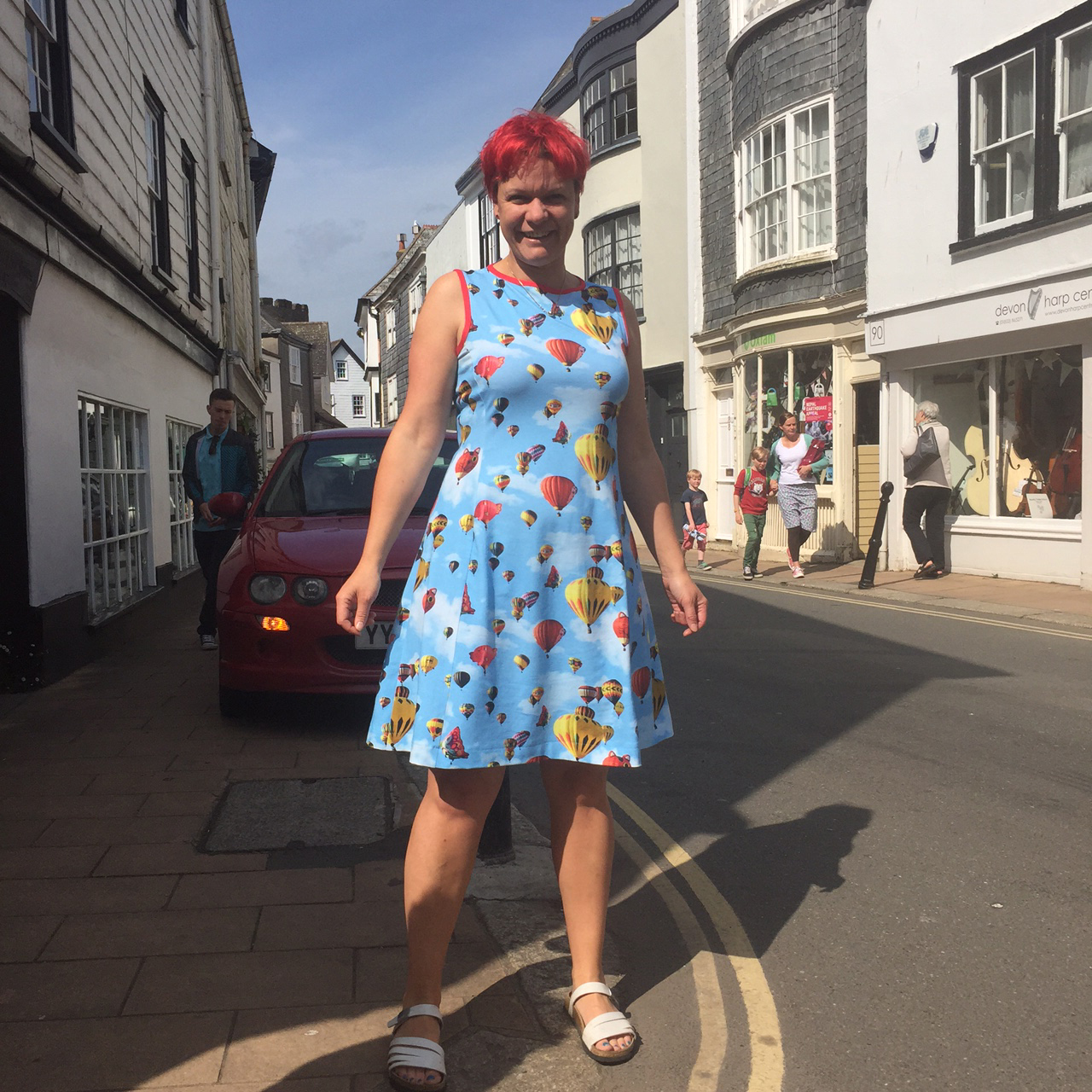 Bess wearing her digitally printed cotton jersey dress made using her (much repeated) panelled dress pattern-this normally has waist seams but she omitted them so as not to cut up the balloons too much. As the pattern is normally used on woven fabrics she also pinned out the little bust darts as they were unnecessary in this stretchy fabric.
This jersey is quite a heavy cotton jersey with a high percentage of elastane (6%) so it keeps its shape well and doesn't need lining. Rather than meddling with facings (which never lie terribly well in such a stretchy jersey) Bess used jersey binding around the neck and arm holes.
All the seams were sewn in a jiffy with the overlocker, the hems and bindings were done on the machine (because it's quicker to zigzag than drag out the flat locker).