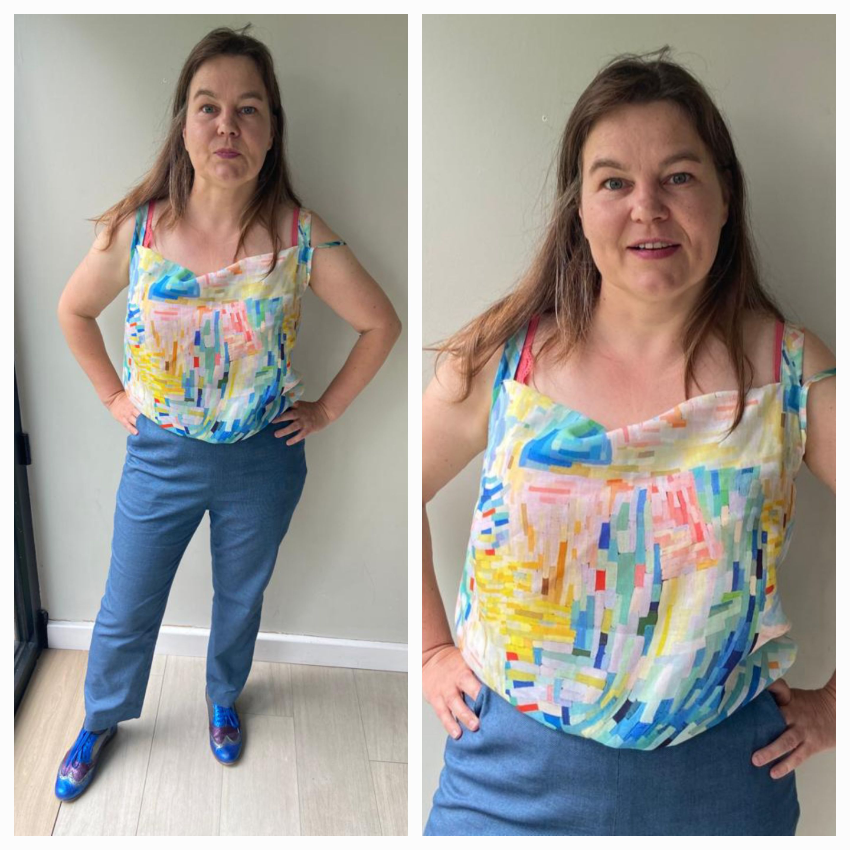 Daiga has been our beacon for notifying us of all good Burda Style patterns for a long time (Bess generally runs down to the newsagent's as soon as Daiga sends a new post to her Instagram), this camisole from July 2022 edition is no exception. Beautifully made using the brushstroke print tencel and linen voile, this super drapey lightweight fabric is perfect for this style top.
Daiga Widened the straps and did her usual full bust adjustment. If you cannot fathom how anyone can trace off those crazy Burda overlaid sheets there are lots of good camisole patterns available from other companies, but if you've never tried it we would urge you to have a go – where else can you get hundreds of patterns in multiple sizes for the princely sum of £7.95?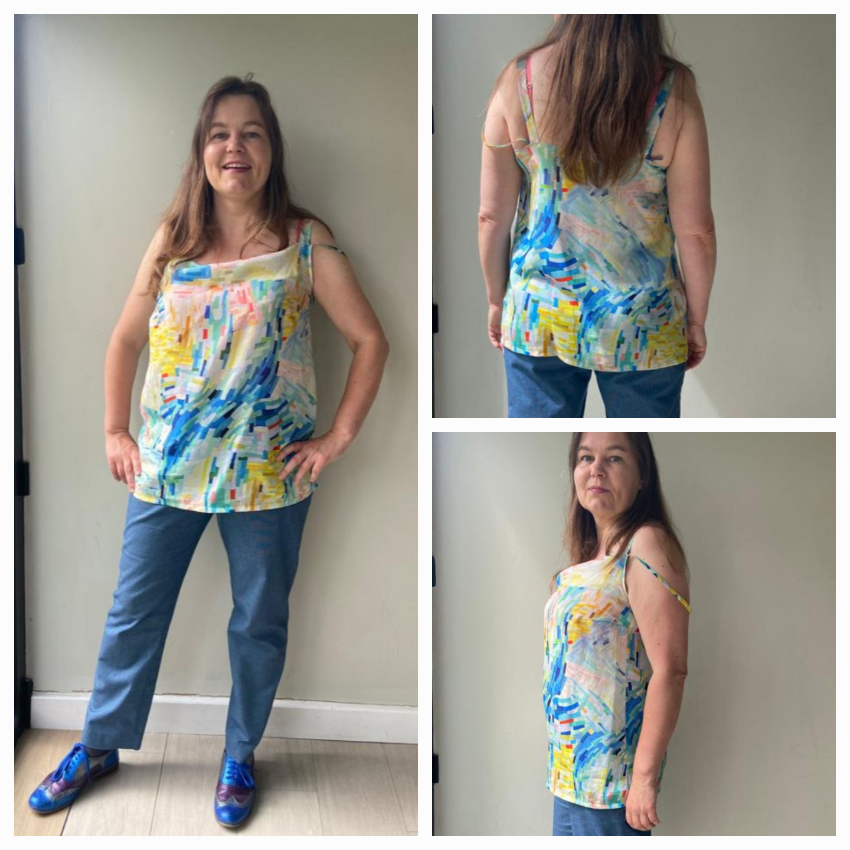 This pattern is long enough to stay tucked in (and looks lovely worn that way), or can equally looks good worn loose.